Personalized Nutrition Counseling Programs
Whether you are managing a medical condition or food sensitivities, have a weight loss or fitness goal, or want to make eating well on a budget simple, Foodsmart can help. Our 12-week nutrition programs offer a step-by-step plan, plus personalized support from a registered dietitian to help you reach your goals.
Schedule a visit with a dietitian to get started!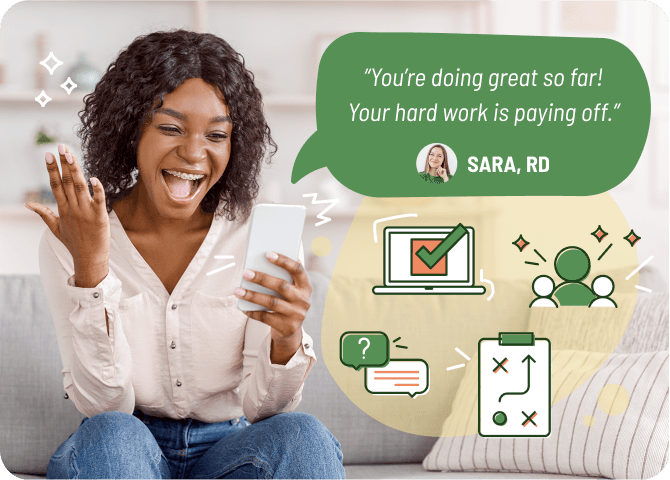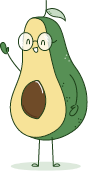 Condition Specific Programs
Our certified registered dietitians are licensed and credentialed nutrition experts clinically trained to support a variety of medical conditions with nutrition. Our 12-week programs were created to treat specific medical conditions and can be tailored to your individual needs.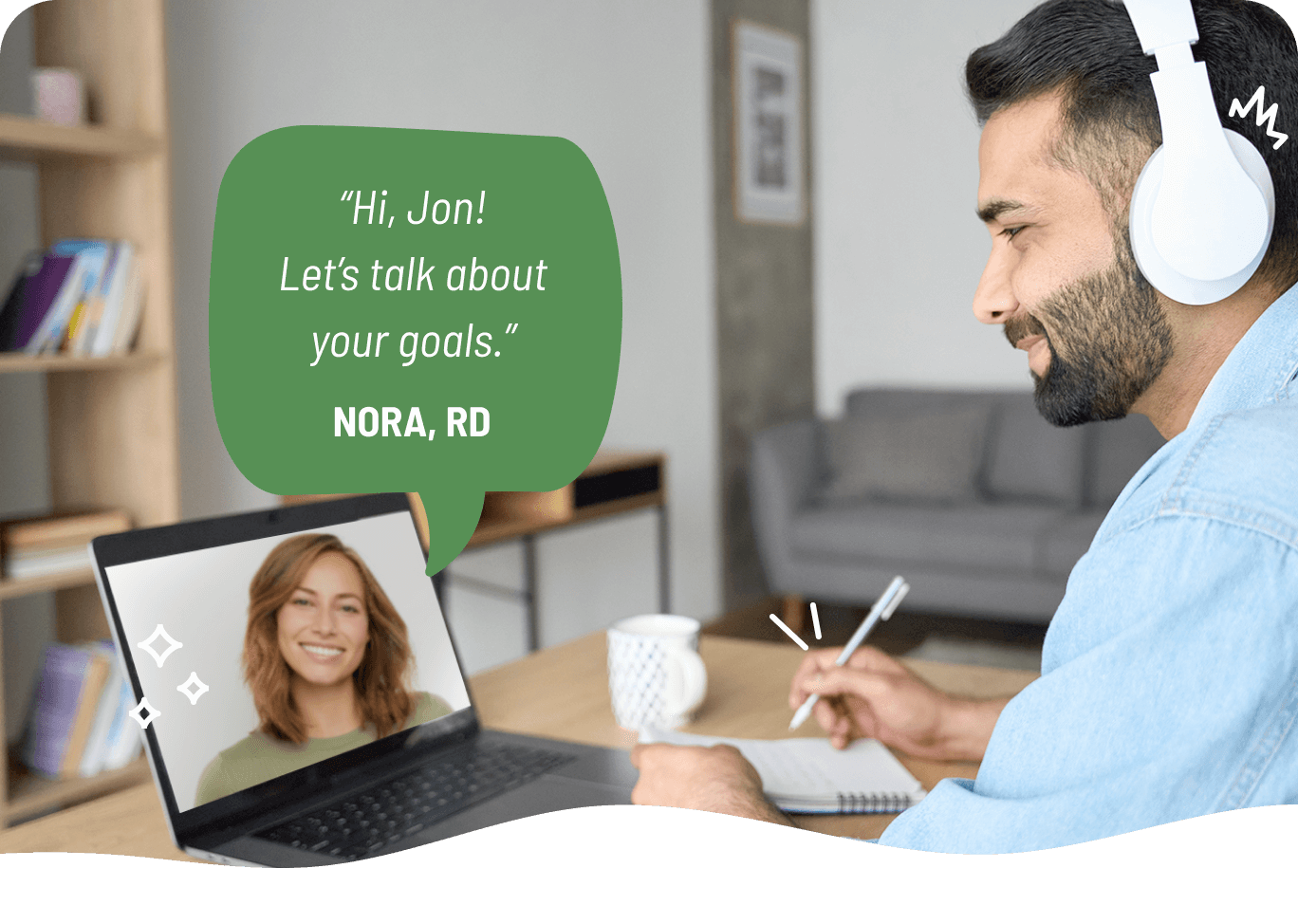 Weight Management Program
Our 12-week healthy weight program is designed to meet your individual weight goals. Managing your weight can be challenging, and we understand there isn't a single weight that defines "healthy." Whether you want to lose weight or need help maintaining a healthy weight for you, our dietitians will work with you on-on-one to support your weight management goals through healthy nutrition.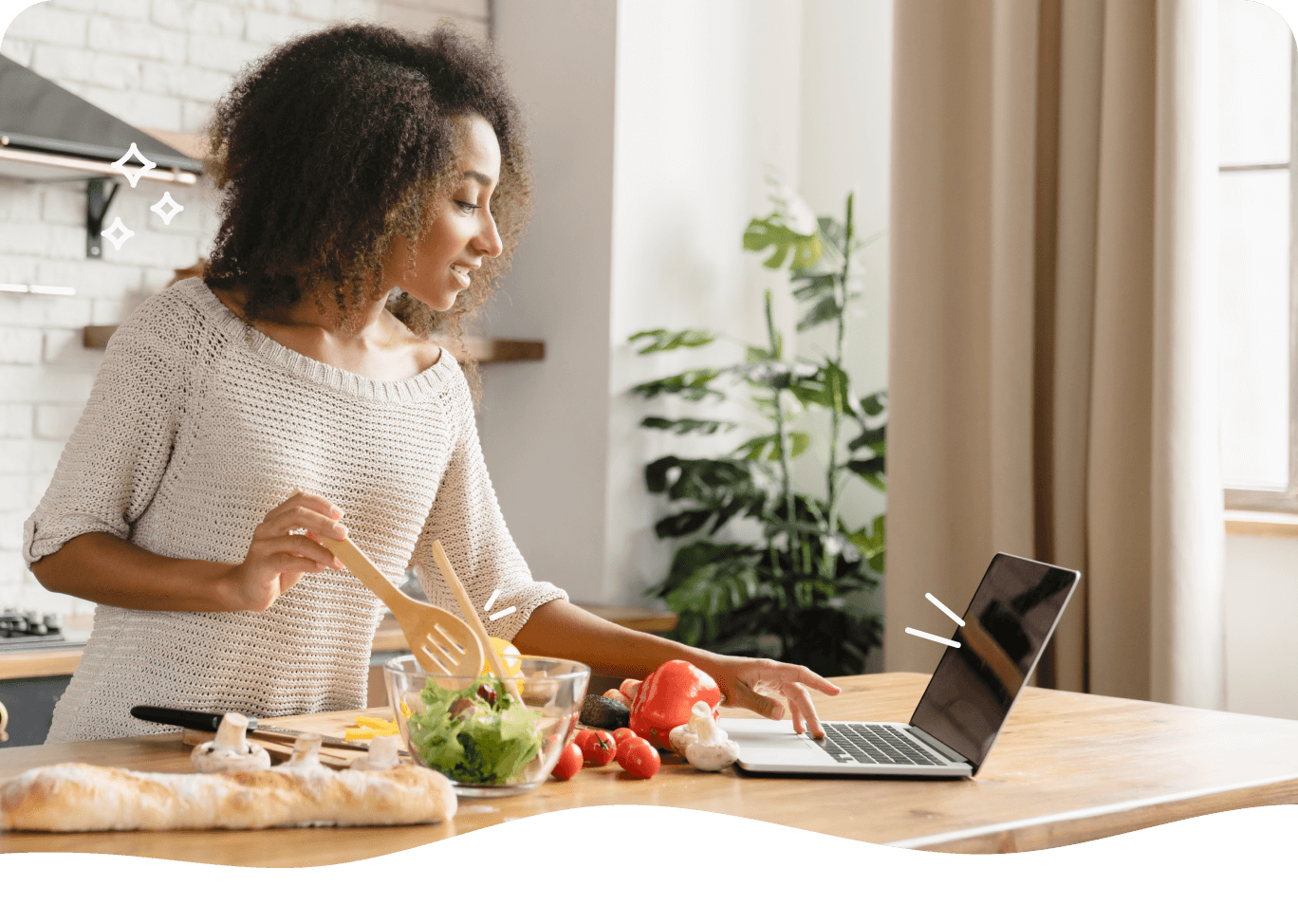 Diabetes Program
If you are at risk of developing, or suffer from diabetes, a registered dietitian specializing in diabetes nutrition can help you lower your risk and manage the disease before before it leads to additional health conditions. When you join our
diabetes management program
, you'll work one-on-one with a dietitian and design a personalized plan to treat your diabetes with nutrition and manage your symptoms.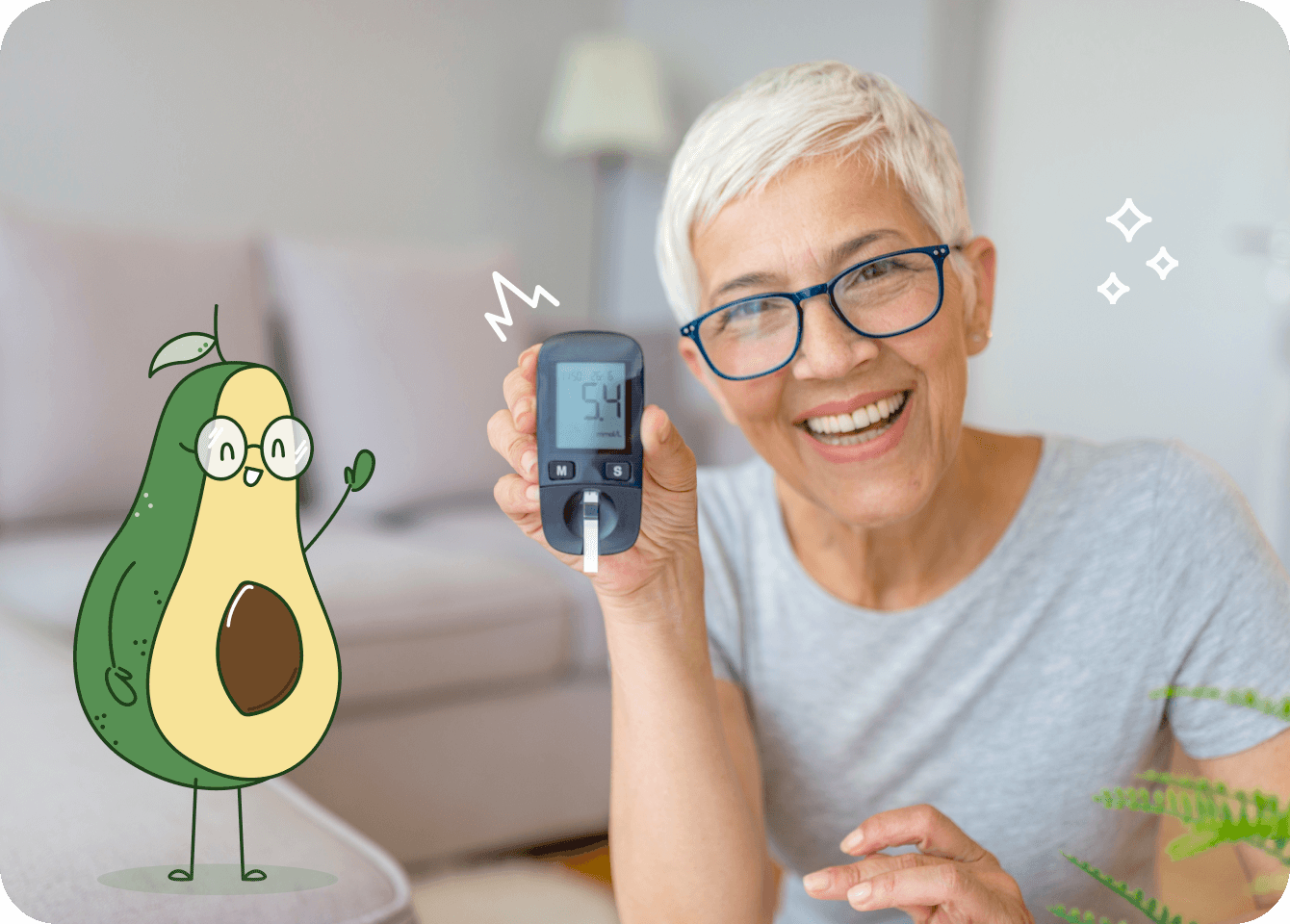 Heart Health Program
Making healthier food choices can help reduce your risk of developing chronic conditions — like hypertension, diabetes, high cholesterol, and obesity — that contribute to cardiovascular disease. Foodsmart's
Heart Health Program
offers personalized nutrition support from a registered dietitian to guide you on your way to better heart health.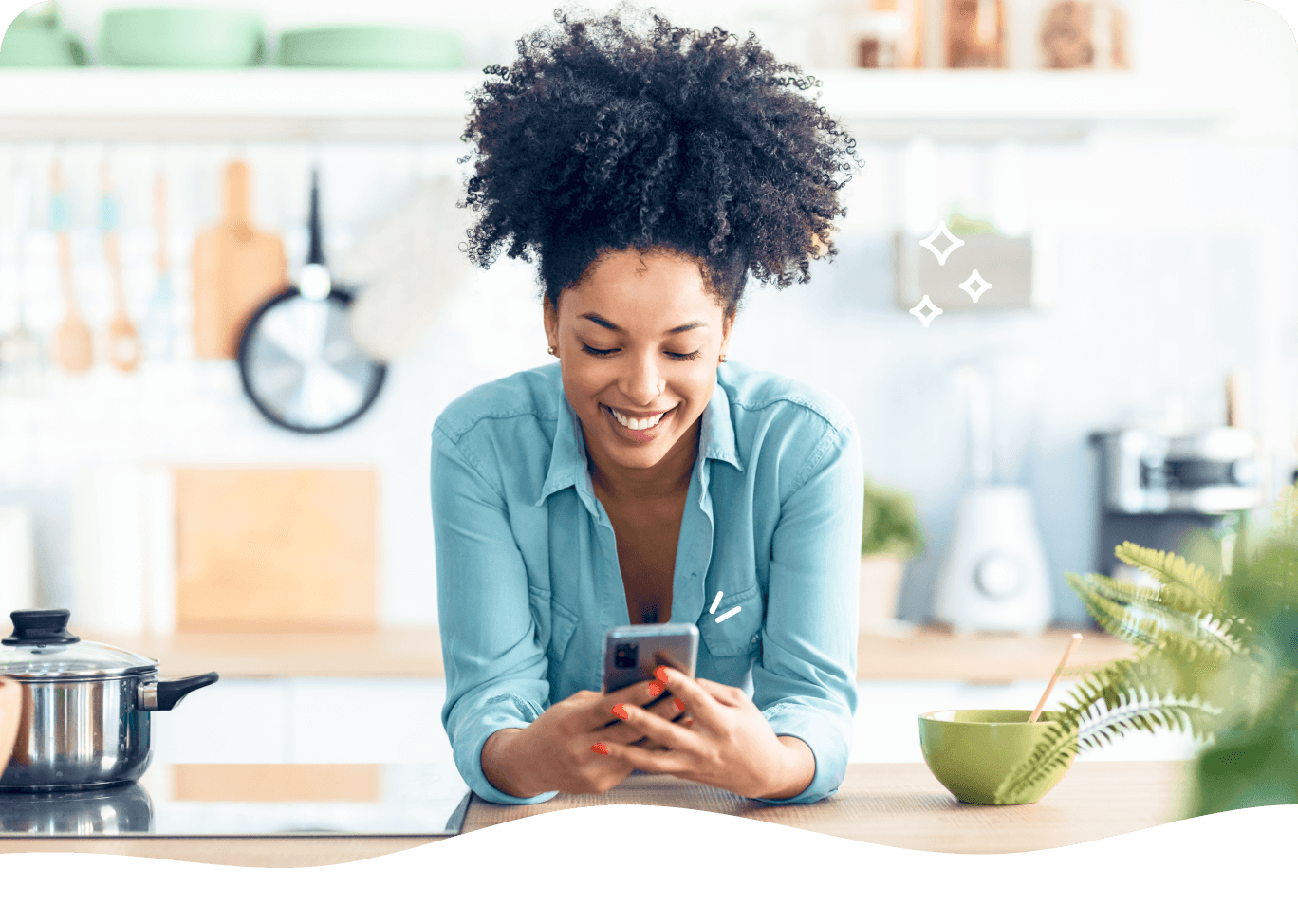 Gut Health Program
Your gut affects everything from digestion and nutrient absorption to your mood and mental health. Whether you are struggling with IBS/IBD, Celiac disease, or Crohn's disease, or want to reduce your stress and feel better doing daily activities, Foodsmart's
Gut Health Program
can help. Our dietitians will provide gut-friendly nutrition counseling for every budget, plus healthy tips to help balance and fortify your gut microbiome, manage gut-related conditions, and feel better overall.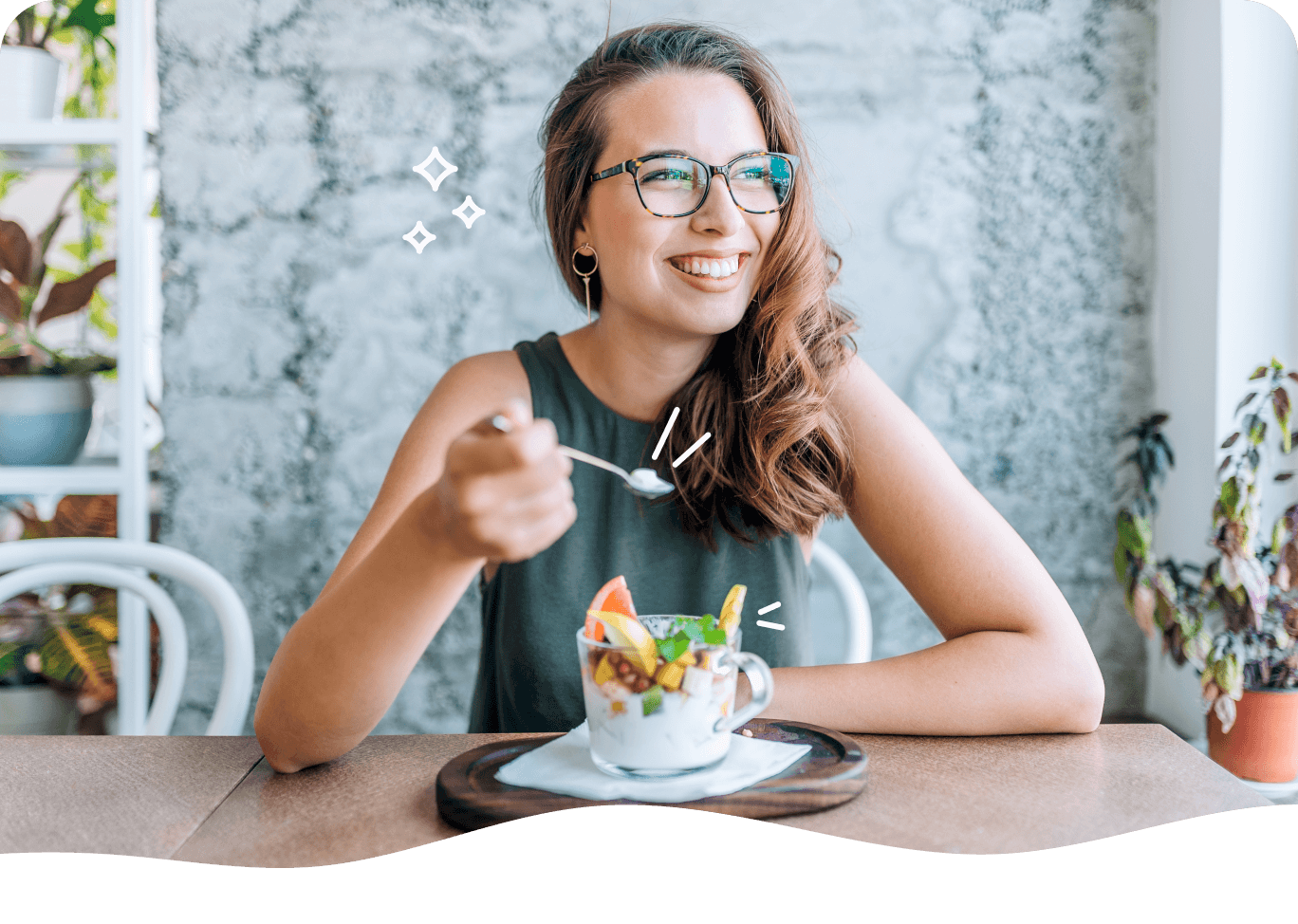 Health & Wellness Programs
If your have a specific fitness-related goal, it's likely that you understand the importance of proper nutrition. Whether you are training for a race or just want to feel your best physically and mentally, our dietitians can provide nutrition counseling and meal planning guidance that supports your personal goals.
Fitness Program
Healthy Mind, Health Body Program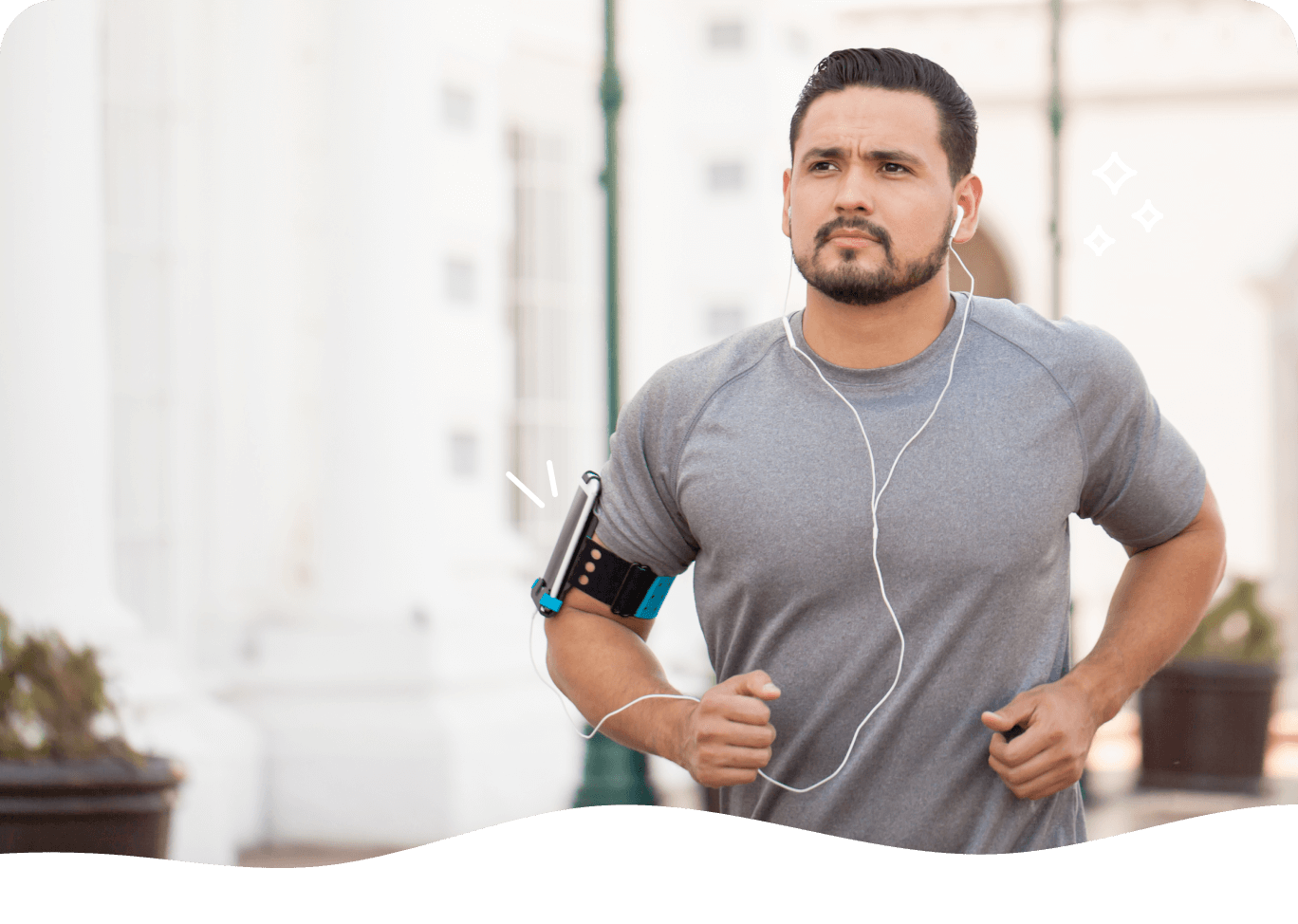 Money Saving Program
Are you feeling like less and less food is ending up in your grocery cart lately? With inflation on the rise, your grocery budget might be first to take a hit. Foodsmart has the tools you need to help you stretch your dollar and fill you kitchen with nutritious foods to make delicious meals for the whole family to enjoy. Our dietitians will help you navigate money-saving tools in the Foodsmart app, offer budget-friendly tips to maximize savings, and can help with SNAP applications.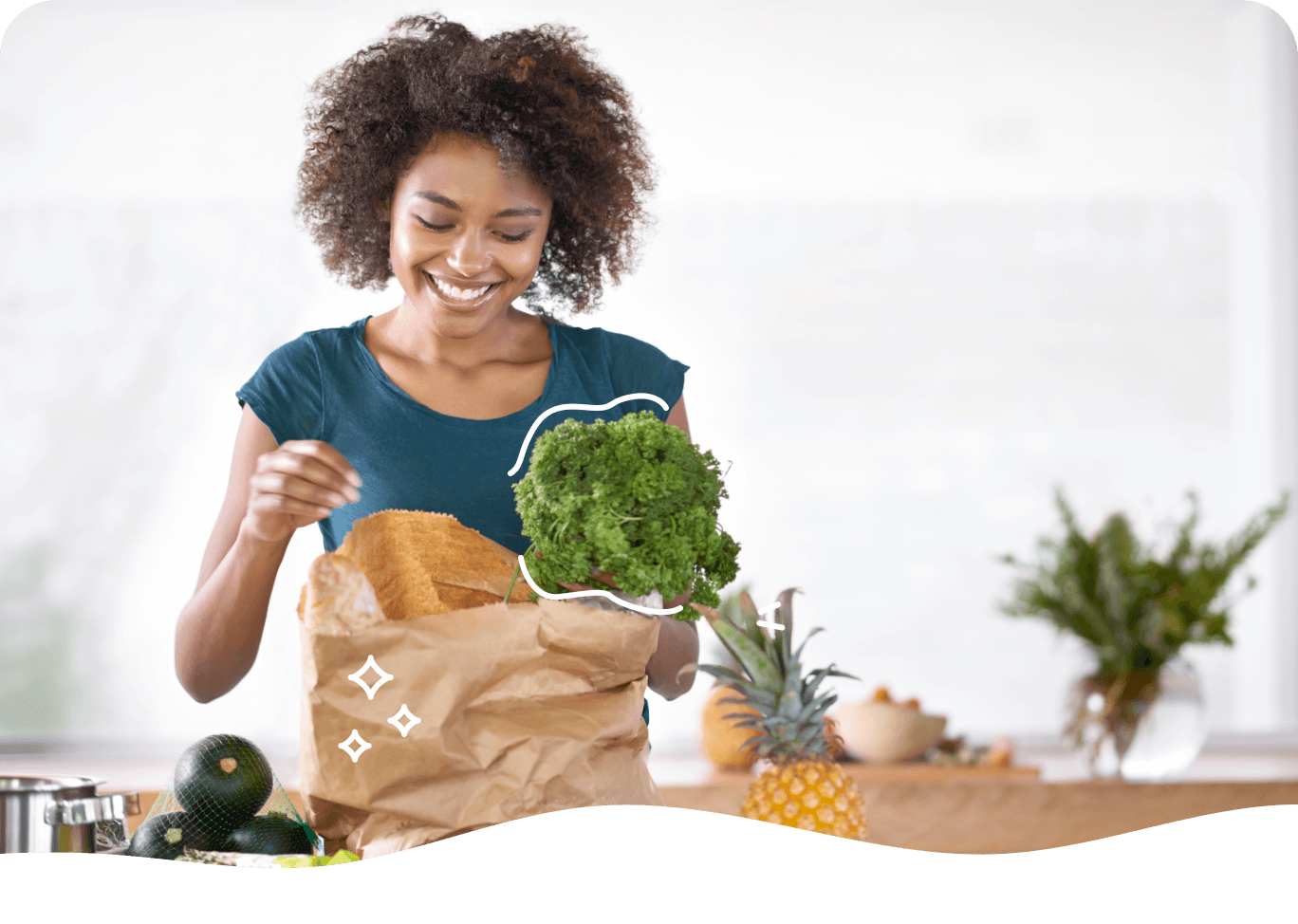 Request Program Information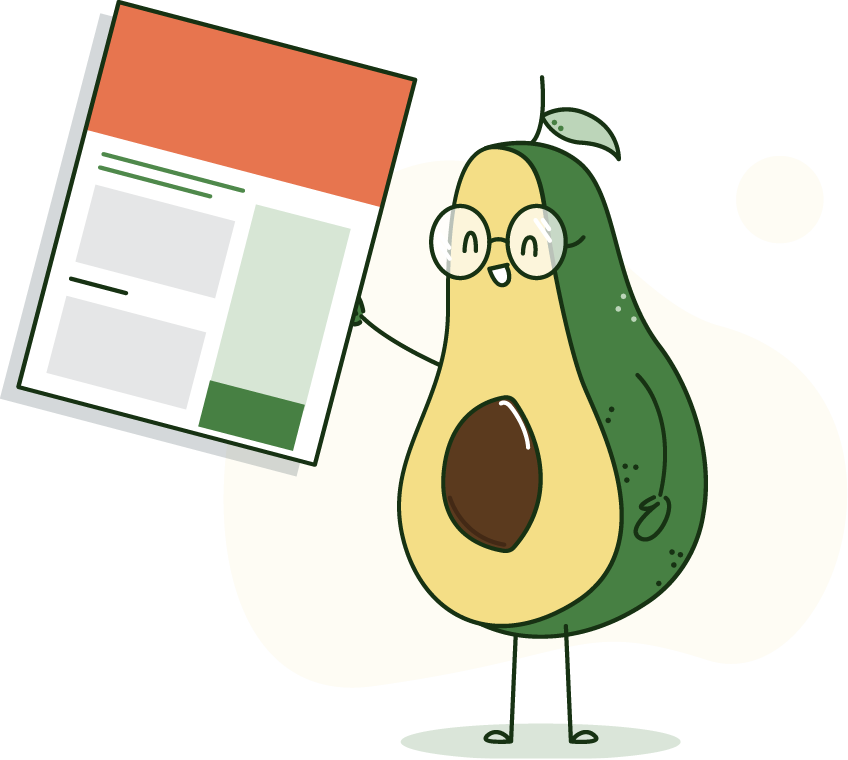 In a recent matched pair controlled claims analysis with Chorus Community Health Plan, Foodsmart demonstrated significant cost savings amongst both Medicaid and Exchange members by helping to improve their food access and affordability, overall nutrition and related health outcomes.
If you'd like to learn more about our Nutrition Programs, please provide your contact information using our Request More Information form. A patient care coordinator will be in touch to help answer any questions you may have.
Schedule Free 15-min Visit
Please do not include any privileged and confidential and/or protected health information (PHI) in your inquiry. For questions about telenutrition visits, please contact
telenutrition@foodsmart.com
or
(844) 741-1888
By submitting this form, I give express written consent to receive marketing and informational communications using an automatic telephone dialing system and/or an artificial or prerecorded voice, text message, or e-mail from Foodsmart. I understand my consent is not a condition of participating and that I may revoke my consent at any time.
How Foodsmart helps you reach your goals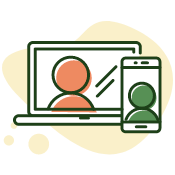 STEP 1
Meet your personal dietitian
Choose a 30 or 60 minute visit with a dietitian to define your goals and create a plan. Your dietitian will get to know you — your weight goals, health history, and preferences to find an approach that is truly unique to you.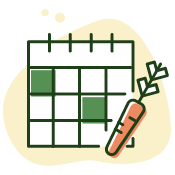 STEP 2
Get a customized nutrition plan
Your dietitian will create a nutrition plan just for you which will include a meal plan, tips and tricks, and educational tools. That's everything you need to see success!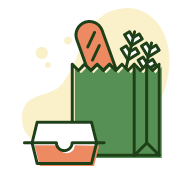 STEP 3
Build habits with daily support
Follow your meal plan in the app and customize with 1000's of chef-crafted recipes. Plus, save time and money with automatic grocery lists, grocery delivery, grocery deal finder, and more!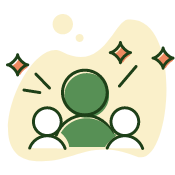 STEP 4
See results and celebrate the journey
Schedule monthly check-ins with your dietitian to adapt your plan based on your progress or changing needs, and to celebrate your wins!
Foodsmart is for you if...
You want individualized guidance from someone who cares
You want an accountability partner to help you stay motivated and on track
You don't want to be forced to eat foods you don't like
You don't want another cookie-cutter diet program
You're tired of yo-yo dieting, and quick fixes that don't last
You're ready to finally invest in improving your weight, and your health, for life

We've helped our 1.5 million members make eating well simple

I have Hashimoto's and losing weight can be very difficult. I have lost 10 pounds in 3 months, my joints don't hurt as much, I sleep better, and have more energy to be active than ever before.
Collin S.

The nutritionist was a game changer! I have jump-started my weight loss. 40 pounds down, 40 to go.
Shannon P.

I am already down 30 lbs from using the recipes on Foodsmart. Even my 2 year old who is super picky loves the recipes.
Madelyn O
The Dietitian Difference
Your dietitian is clinically trained to support your health with nutrition. They will take into account your medical history, needs, and preferences and will develop a plan to help you reach your goals. They will help you sift through the confusing and, often overwhelming, nutrition noise to figure out what works for you. They are trained to support medical conditions, mental health, family health, and more. Plus, they're available on your schedule via telehealth.