Celiac/Gluten-Free Nutrition Program
Whether you have a new diagnosis or have been living with Celiac, supporting your gut is essential to keeping symptoms at bay so you feel your best. With the support of a Foodsmart registered dietitian, you'll get personalized nutrition guidance to help you heal your gut and keep it healthy. Plus, with daily support tools you can find thousands of gluten-free recipes, plan meals, and have food delivered.
Enroll in the program today!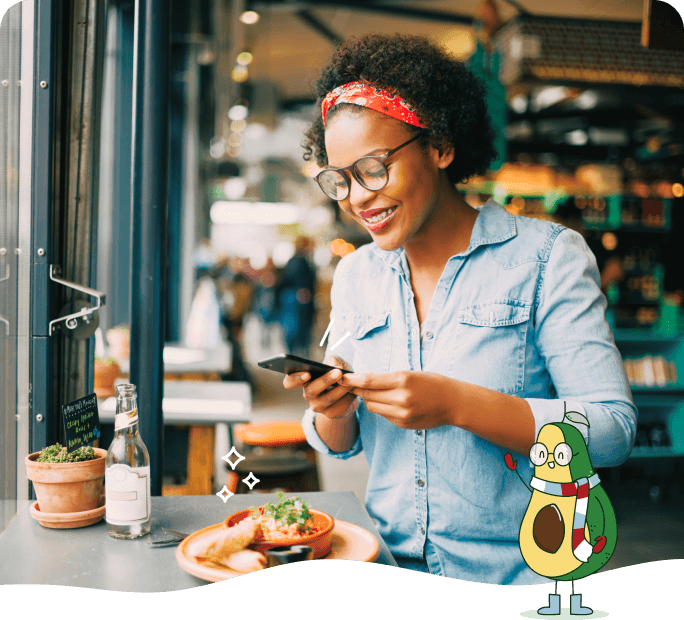 Celiac Nutrition Program Details
What You'll Get
A program to help you manage Celiac disease or gluten intolerance — customized specifically to you
Evidence-based nutrition curriculum with weekly topics of focus
Frequent check-ins with your Celiac dietitian to customize and adapt your plan based on progress
Access to the Foodsmart app for meal planning, recipes, grocery delivery and more
An accountability partner and long-term support
How to Sign Up
Schedule your first visit.
During your first visit, mention you'd like to begin the "Healthy Gut Program". Your gut health dietitian will go over what the program looks like, adapt it to your needs, and schedule your subsequent visits.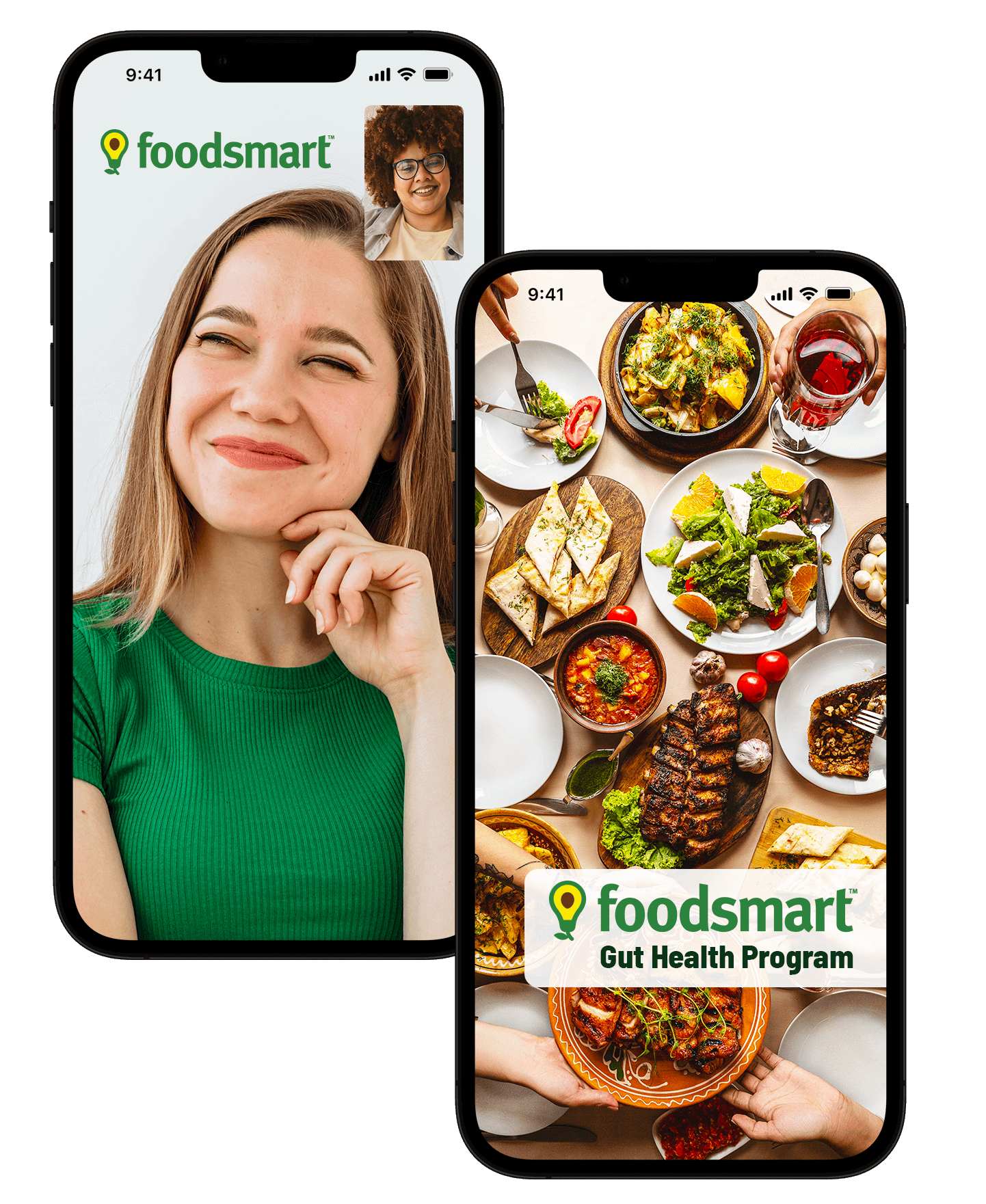 How Can a Dietitian Help With Celiac?
Your dietitian is clinically trained to support your health with nutrition. They will take into account your medical history, needs, and preferences and will develop a plan to help you reach your goals. They'll help you sift through the confusing and, often overwhelming, nutrition noise to figure out what works for you. They are trained to support medical conditions like
Celiac disease
. They also support food sensitivities and allergies. Plus, they're available on your schedule via telehealth.
Managing Celiac with Nutrition
What is Celiac Disease?
Celiac Disease
is a serious autoimmune disease whereby the consumption of gluten (a protein found in wheat, rye, and barley) causes damage to the small intestine. The lining of the small intestine is the site of nutrient absorption and when it is damaged, the typical finger-like protrusions are flattened, leading to nutrient impaired nutrient absorption (malabsorption). Symptoms of Celiac include abdominal pain, bloating, fatigue, bowel-issues, weight loss along with nutrient deficiencies like anemia which can lead to a host of other symptoms.
Nutrition is the treatment for Celiac
The treatment for Celiac
is a complete avoidance of gluten. With an abundance of gluten-free alternatives on the market, this is easier than ever. However, it is inevitable that someone with Celiac may have an unwanted run-in with gluten from time to time. If you've recently been diagnosed with Celiac, it's likely your symptoms may be at a peak. A gluten-free diet alongside a diet that strengthens and heals a damaged gut is an essential step in getting back to good health. No matter where you are on your journey, a dietitian can be an integral part of your support system.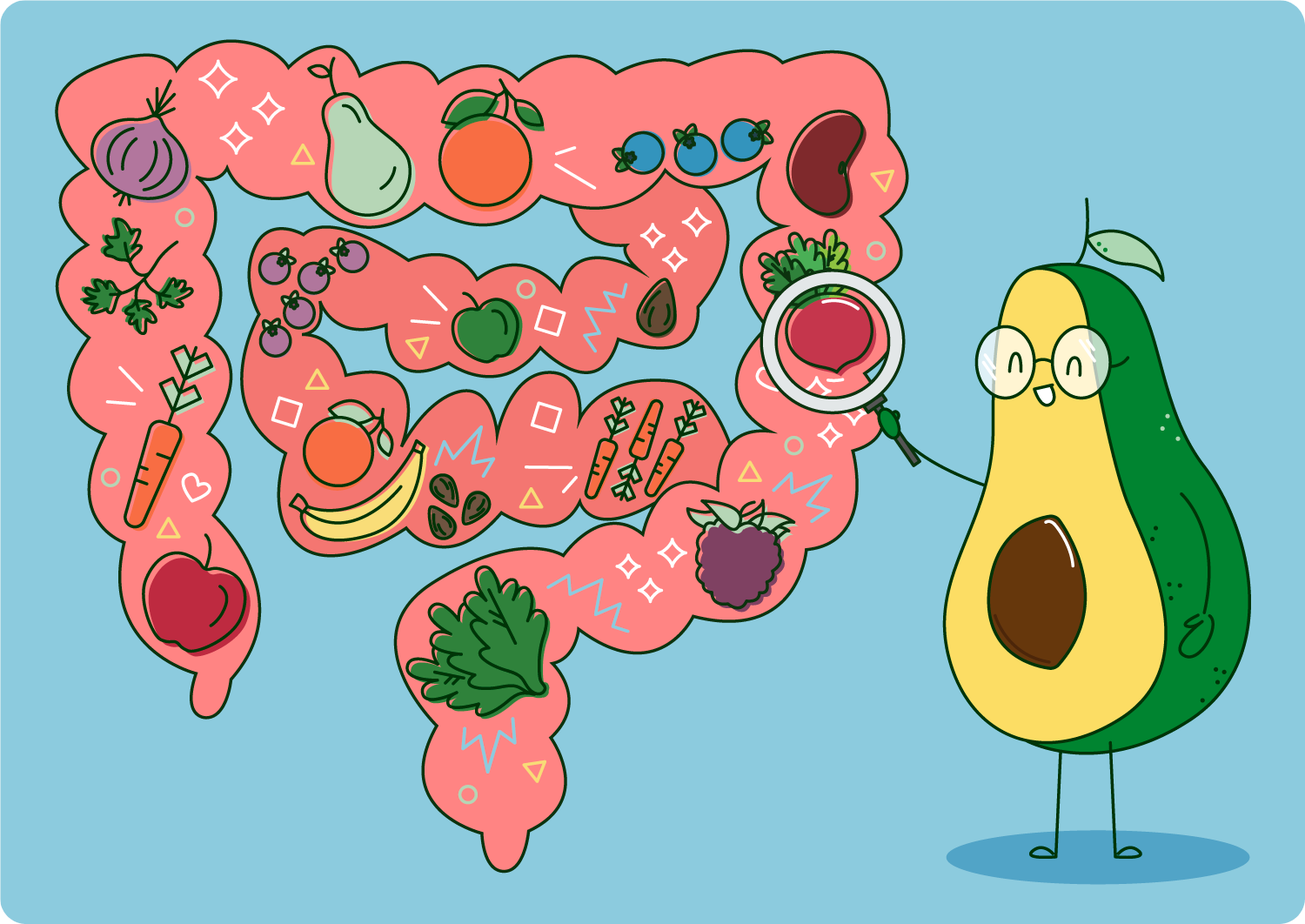 The Foodsmart Approach
Your journey begins with a visit with a dietitian. If you're interested in the Gut Health Program, mention it to your dietitian and they'll give a program overview, adapt it to your needs, and schedule your subsequent visits. Once you've got a plan in place, explore the daily tools available to you on the Foodsmart app.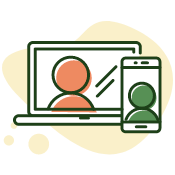 Meet your personal dietitian
Choose a 30 or 60 minute visit with a dietitian to define your goals and create a plan. Your dietitian will get to know you — your goals, health history, and preferences to find an approach that is truly unique to you.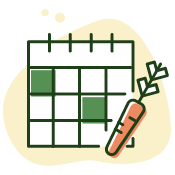 Receive a customized plan
Your dietitian will create a nutrition plan just for you which will include a meal plan, tips and tricks, and educational tools. That's everything you need to see success!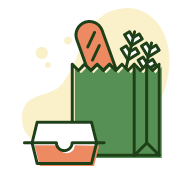 Build better habits with daily support
Follow your meal plan in the app and customize with 1000's of chef-crafted recipes. Plus, save time and money with automatic grocery lists, grocery delivery, grocery deal finder, and more!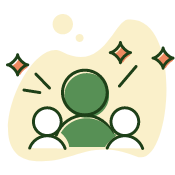 See results and celebrate the journey
Schedule monthly check-ins with your dietitian to adapt your plan based on your progress or changing needs, and to celebrate your wins!
Request Program Information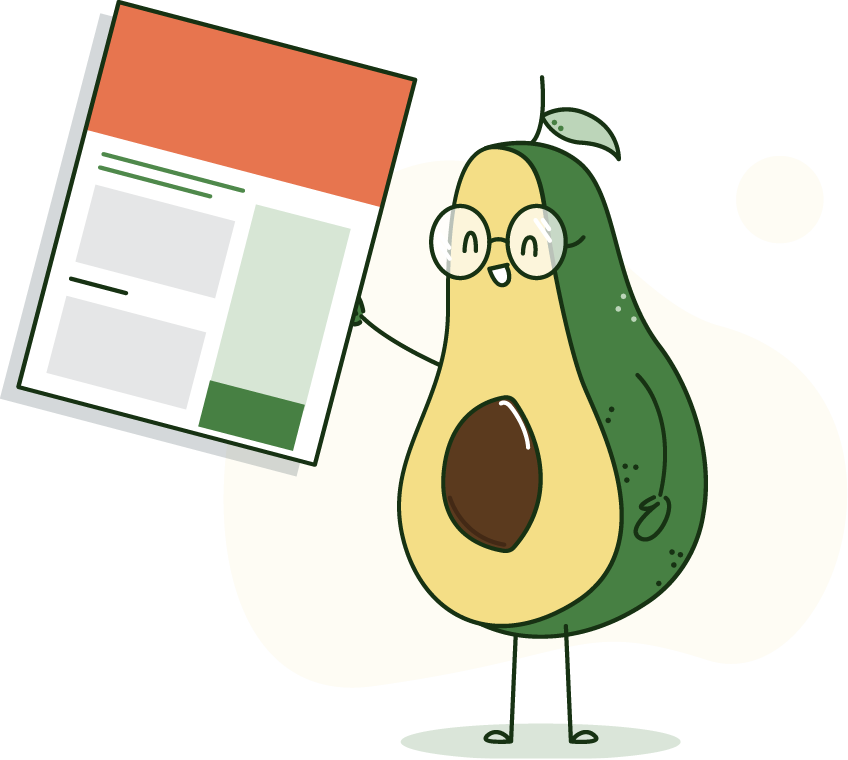 In a recent matched pair controlled claims analysis with Chorus Community Health Plan, Foodsmart demonstrated significant cost savings amongst both Medicaid and Exchange members by helping to improve their food access and affordability, overall nutrition and related health outcomes.
If you'd like to learn more about our Nutrition Programs, please provide your contact information using our Request More Information form. A patient care coordinator will be in touch to help answer any questions you may have.
Schedule Free 15-min Visit
Please do not include any privileged and confidential and/or protected health information (PHI) in your inquiry. For questions about telenutrition visits, please contact
telenutrition@foodsmart.com
or
(844) 741-1888
By submitting this form, I give express written consent to receive marketing and informational communications using an automatic telephone dialing system and/or an artificial or prerecorded voice, text message, or e-mail from Foodsmart. I understand my consent is not a condition of participating and that I may revoke my consent at any time.

We've helped our 1.5 million members make eating well simple

I've seen significant improvements in my health since I've started using the Foodsmart app. I lost about 30 pounds in a year. My A1C without medication has been consistently in the fives.
Callie R.

The nutritionist was a game changer! I have jump-started my weight loss. 40 pounds down, 40 to go.
Shannon P.

I am already down 30 lbs from using the recipes on Foodsmart. Even my 2 year old who is super picky loves the recipes.
Madelyn O.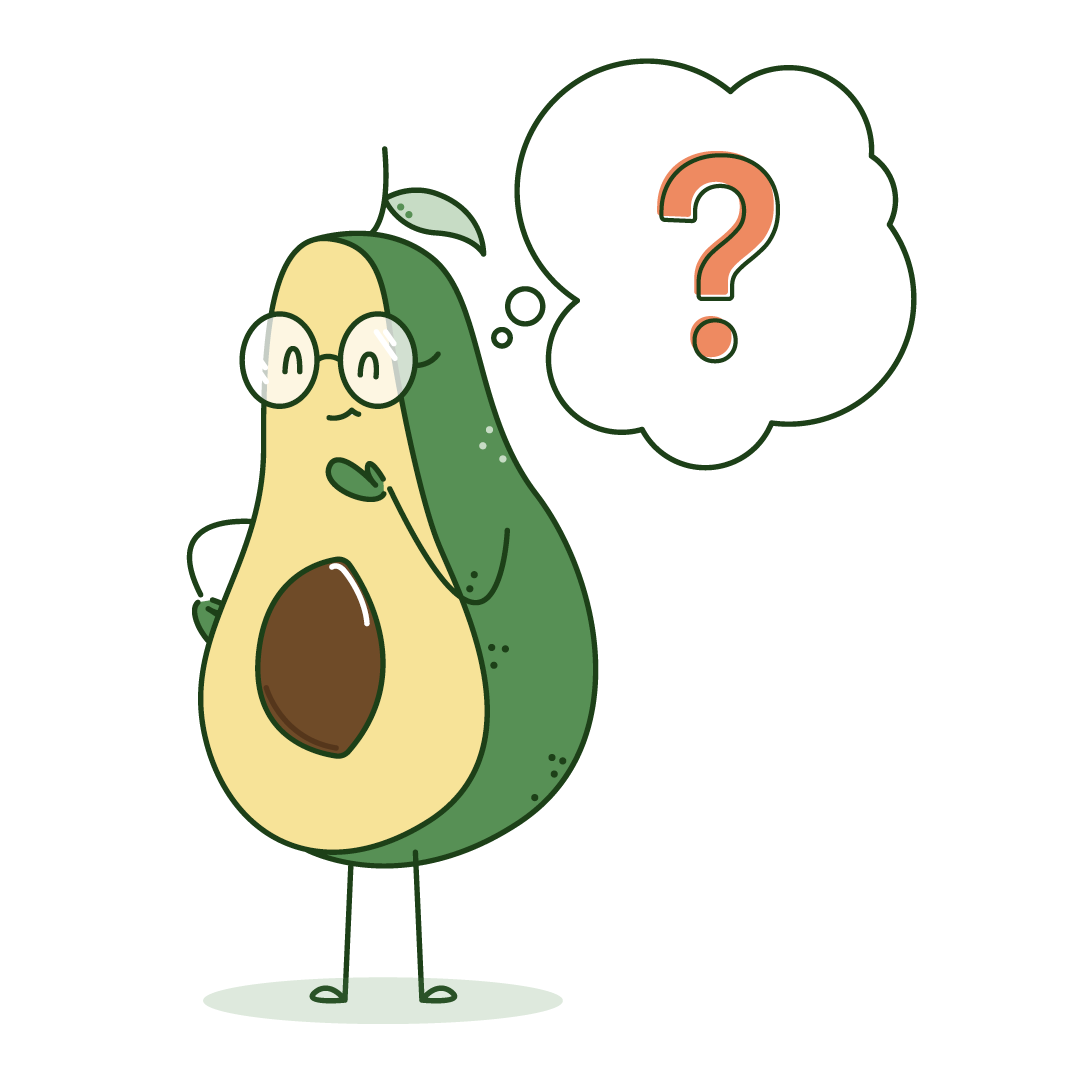 Frequently Asked Questions
How do I know this program will work for me?
Our program is driven by registered dietitians who are clinically trained in medical nutrition therapy to treat Crohn's disease with nutrition. Unlike many "one-size-fits-all" programs, we take a personalized approach to understand who you are and what you're looking to accomplish and then develop a plan just for you. We've seen numerous clinical outcomes amongst our 1.5M members and we're confident we can offer the support you need. We work on your schedule. Whether you are available to meet once a week or once a month, we'll be here. We develop a plan that is specific to you so whether you have a goal to reach in one month or six, we can create a plan to help you get there.
What is the difference between gluten-intolerance and Celiac disease?
If one obtains a positive test for Celiac disease and a they are experiencing symptoms they may receive a diagnosis for Celiac disease.In the absence of taking this test or if one obtains a negative test but is still experiencing symptoms they may have a gluten intolerance. In both cases, it may be recommended to avoid consuming gluten. It's best to work with your doctor and dietitian to choose the best course of action based on your individual circumstances.
How is one diagnosed with Celiac disease?
To diagnose Celiac disease one must obtain a positive genetic antigen (blood) test for the HLA-DQ2 and HLA-DQ8 antibodies. If this test is positive and a person is experiencing symptoms they may receive a diagnosis for Celiac disease.
Should everyone avoid gluten?
These days, nearly every supermarket contains gluten-free items or, in some cases, an entire section! Paired with anti-gluten marketing, it can be hard to know how to navigate what's best for you.The short answer is — it depends. Many gluten containing products, like whole grain breads, are healthful, whole foods. Many gluten-free products contain carbohydrate substitutes, sugars, and are highly processed. You see, the answer isn't simple.The best course of action is to work with a dietitian to determine how gluten affects you and develop a plan that works for your unique experience.
Frequently Asked Questions
What kind of foods contain gluten?
In general, products that contain wheat, rye, or barley contain gluten. However, gluten can be hard to spot on food labels. For example, couscous and spelt are forms of wheat, soy sauce and malts, and seitan (a common meat-alternative) contain wheat. In short, it can be extremely hard to spot. If you're strictly avoiding gluten it's best to look for certified gluten free foods. Your dietitian can help you learn to decipher what is safe and what isn't.
What are the symptoms of Celiac disease?
Symptoms of Celiac disease can be highly individual but generally people experience abdominal pain in the form of cramps, sharp stabbing pain, or persistent aches. They also experience bloating, inconsistent bowel movements (diarrhea and constipation), weight loss, nutrient deficiencies and secondary symptoms. If you're having these symptoms, it's best to consult your doctor.
How often should I meet with my dietitian?
For most members, we recommend a visit every two weeks, though you are welcome to meet more or less frequently. This cadence will give you enough time to make progress and have meaningful updates. If you need support in between visits, you may always message your dietitian.
How does a dietitian work with my primary or GI doctor?
Working with a dietitian is a great supplemental addition to your overall care team. Often, when you receive a diagnosis or are experiencing symptoms, you're handed a sheet of paper and sent on your way. A dietitian can be your support system day-to-day, helping to adapt the program to your needs as they change over time. They can answer specific questions as they arise and adjust as your goals and needs change.