Personalized Nutrition Made Simple
Foodsmart is a free program that helps Umpqua Health Alliance members save money and live a healthy lifestyle through one-on-one virtual nutritional coaching, personalized meal plans, and grocery saving tools. UHA members always receive a $25 gift card after completing their first visit and $25 after they complete their first NutriQuiz.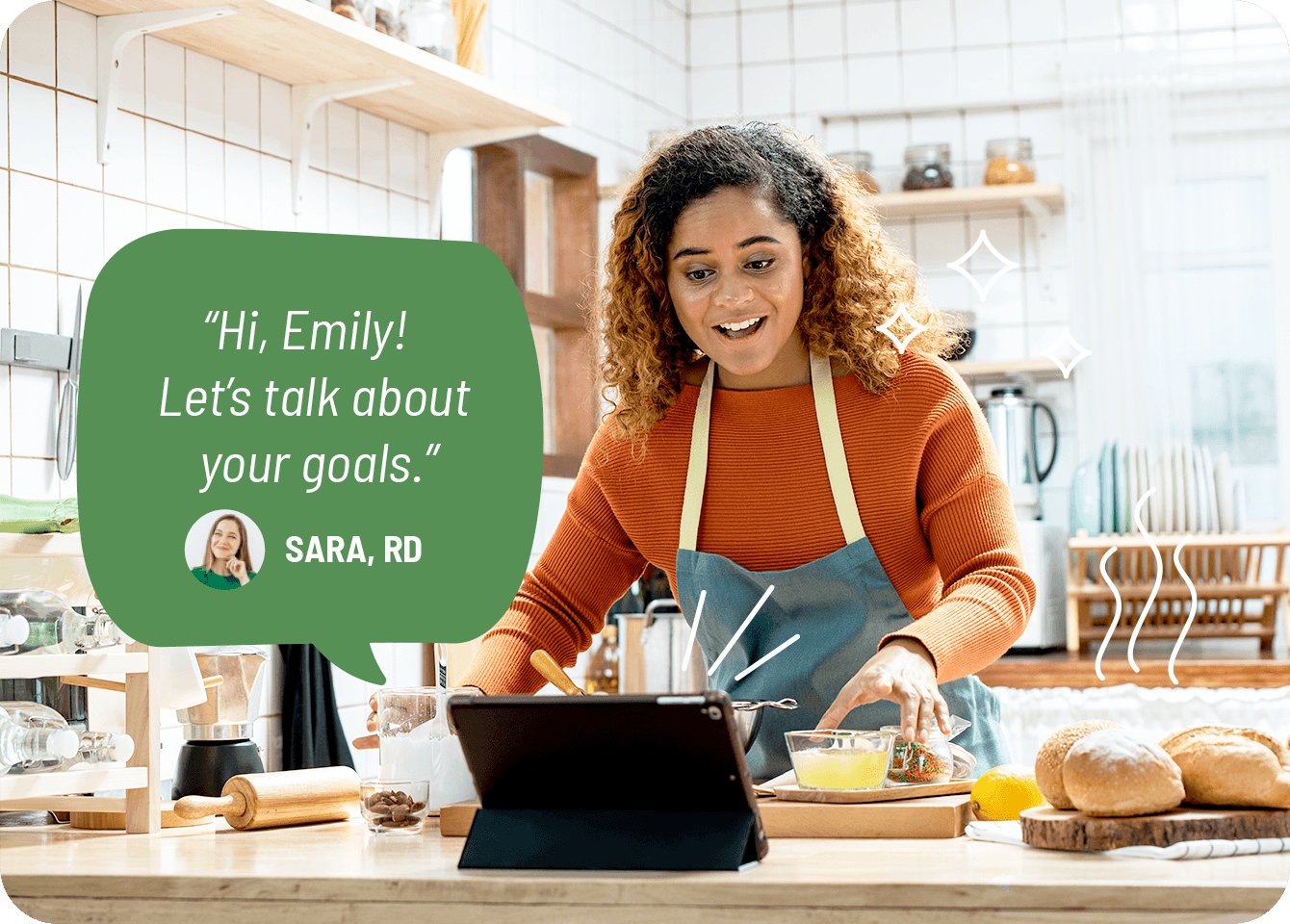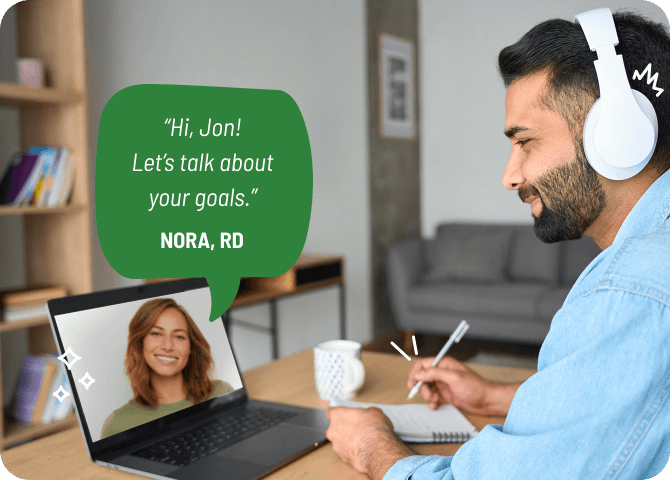 How to get started
Schedule Your Dietitian Visit for $0
Visit foodsmart.com/schedule to schedule your $0 visit.
Choose "Umpqua Health Alliance" when entering your health insurance.
Locate your health insurance member ID card and enter the details.
Initial visits will last an hour and take place via Zoom. Keep an eye out for an email or text two days before your visit to complete standard medical consent paperwork ahead of your visit time.
Download the Foodsmart App:
Download the Foodsmart app from the Apple App Store or Google Play.
Search "Umpqua Health Alliance Members (UHA)"
Create an account using your email address and password of choice.
Enter your Umpqua Health Alliance Member ID.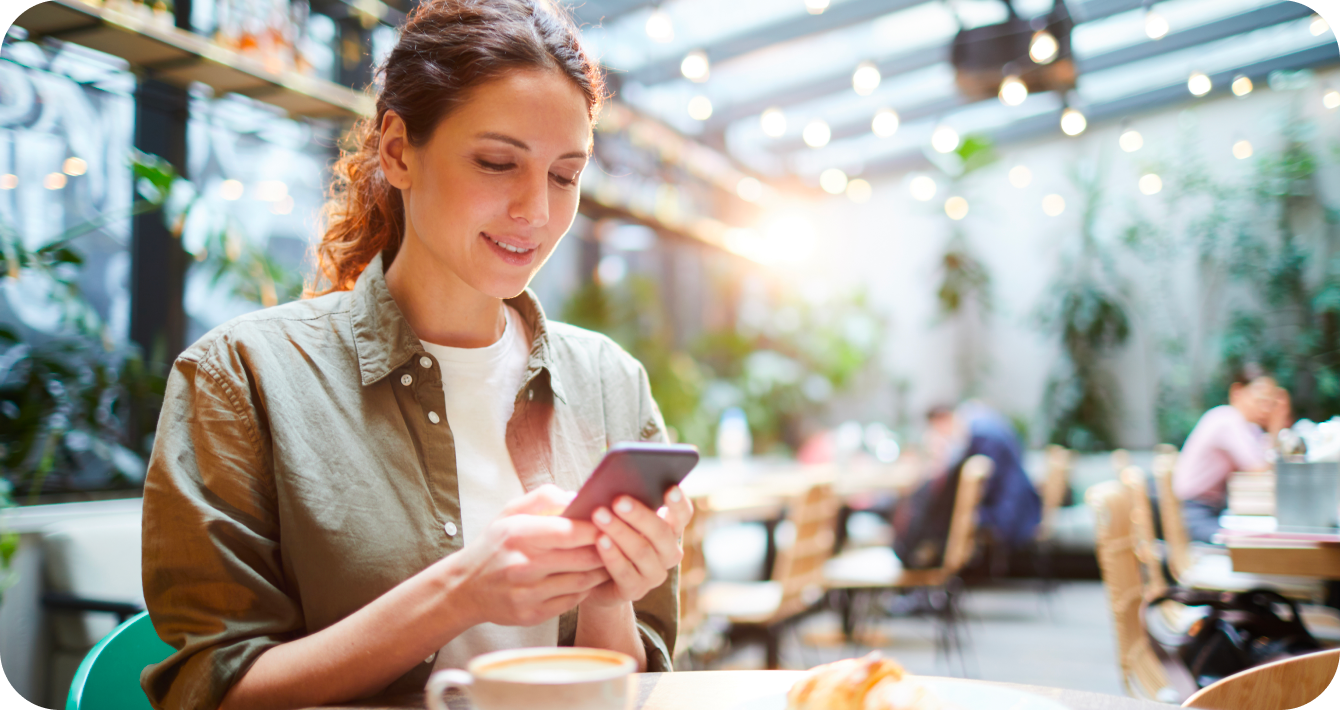 What to Expect at Your First Visit
Eating well doesn't have to be difficult or time consuming. With Foodsmart, you'll gain a partner to guide you on your journey to better nutrition and help you create a budget-friendly meal plan that meets your health goals. Your dietitian is clinically trained to support your unique needs, including managing
medical conditions
like high blood pressure, weight loss diabetes, and more. Book your first visit today!
How does Foodsmart work?
STEP 1
Meet your dietitian. Schedule a phone call or video visit.
You'll work with your dietitian to define your health goals and create a plan that works for you. They'll get you set up on our app so you have day-to-day support.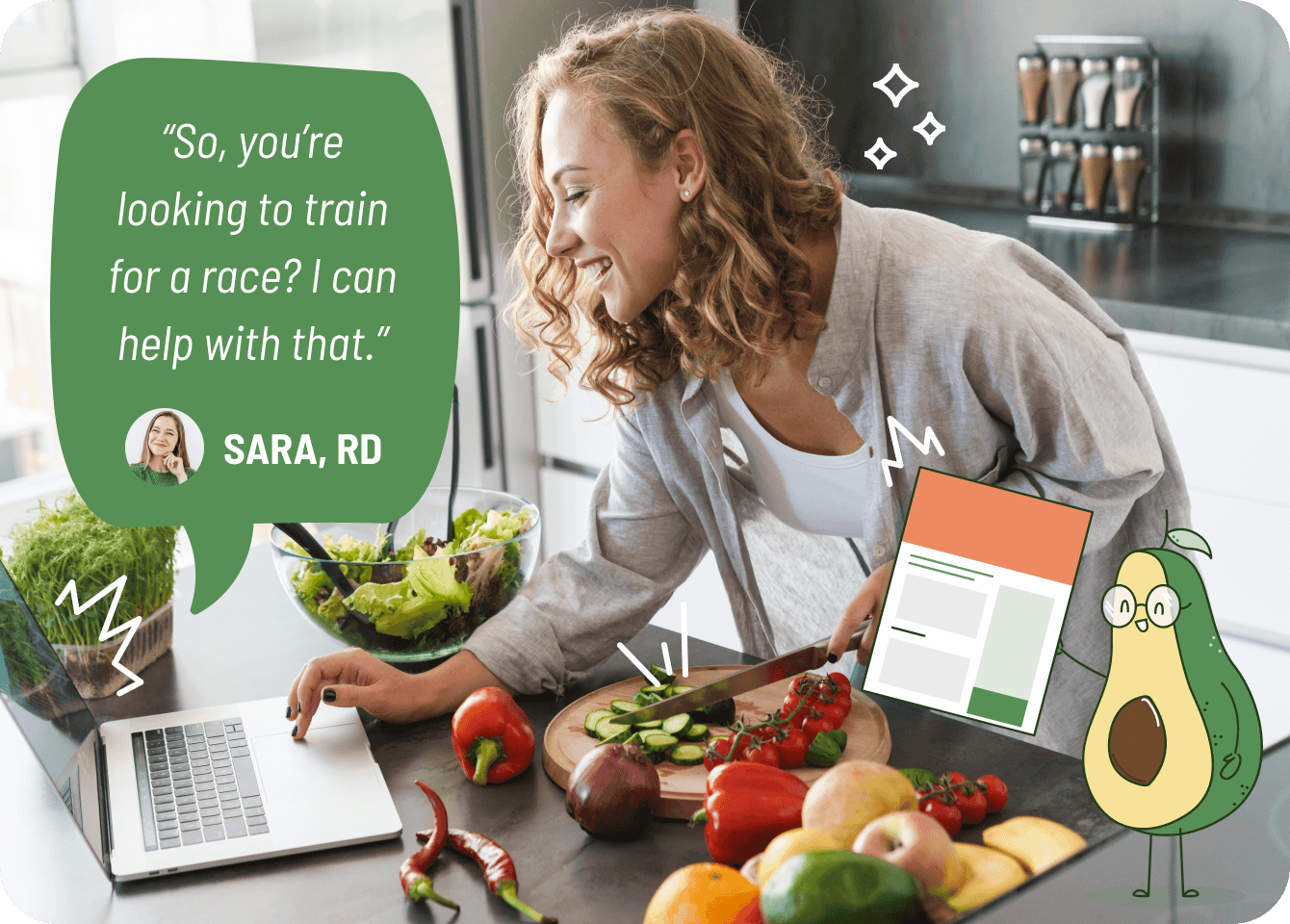 STEP 2
Customize your plan with delicious meals to meet your goals.
Work with your dietitian to plan your meals from thousands of chef-inspired recipes. Sort by your dietary preferences, budget, and ingredients you already have on hand with our Cookitnow feature.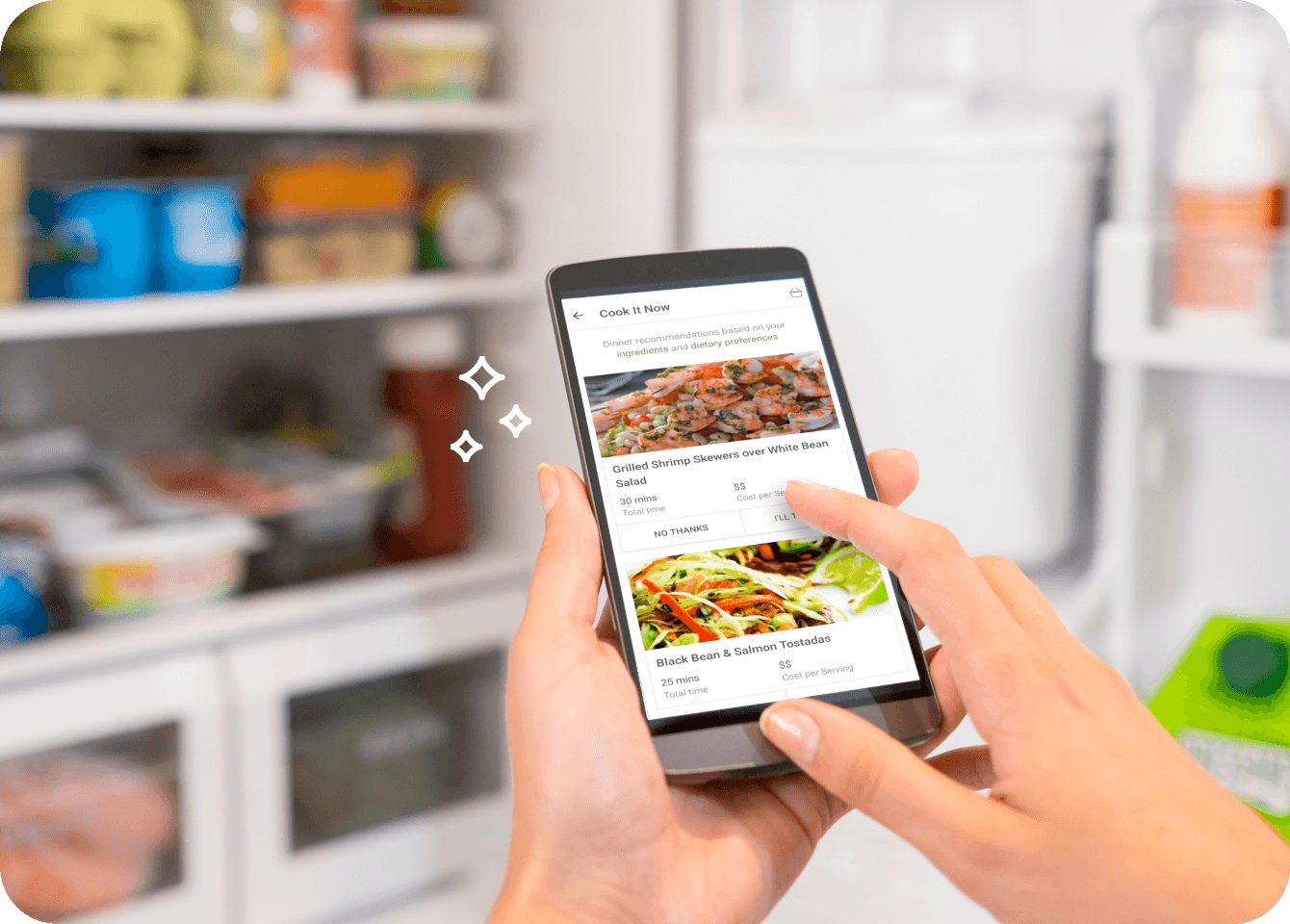 STEP 3
Order food for delivery or pickup.
Save an average of $42 per week on groceries through local grocery deals, coupons, and food delivery tools. Order groceries for pickup or delivery directly in the app from Walmart, Amazon Fresh, or Instacart. Look out for the "avocado" icon to indicate healthy options.
STEP 4
See results and get ongoing support.
Regular check-ins with your dietitian will help you stay on track and allow you to adjust your nutrition plan as you go, so you can be your best you.

We've helped our 1.5 million members make eating well simple

My dietitian took the time to hear and understand my specific goals. She helped me immensely with my nutrition and eating schedule, something I've been struggling with for years."
Ryan C.

I was able to give my dietitian my blood test results and she was able to really hone in and give me a plan for what actually works well for my body."
Nicole K.

I've seen significant improvements in my health since I've started using the Foodsmart app."
Kady H.
12 Week Nutrition Programs
We have a variety of 12-week nutrition programs designed to provide you with the foundation you need to succeed. Along the way, you'll learn long-term skills and habits to help you reach your goals. Each program can be customized to suit your needs and preferences.
To enroll, simply schedule a visit with a dietitian and mention the name of the program you're interested it. They'll take it from there. It's that simple!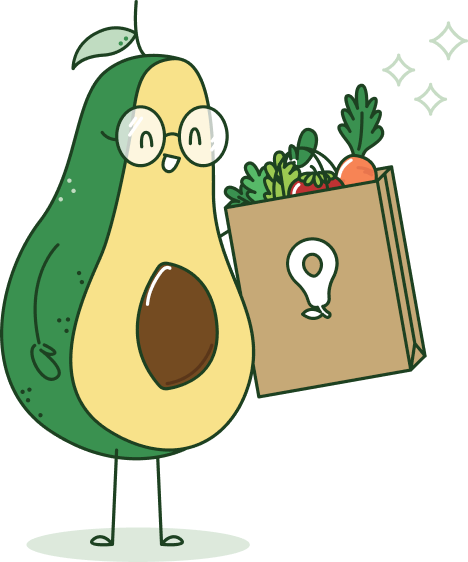 Frequently Asked Questions
Foodsmart is a personal nutrition program that helps members create a custom nutrition plan tailored to their unique health and wellness goals, and budget. We offer members a simple solution to managing their health and accomplishing their nutrition goals.

Foodsmart connects members with their own registered dietitian, a clinically-trained nutrition expert who is licensed to support common medical condition — like heart conditions, diabetes, cancer, digestive disorders like Celiac or irritable bowel disease, and obesity — with nutrition. Foodsmart's digital app helps members with meal planning, shopping on a budget, and food delivery.
What can a dietitian help me with?
Foodsmart's registered dietitians can guide members through any health or wellness concern—from maternity nutrition to nutrition for athletes. Foodsmart provides best-in-class situational nutritional support by helping members stay on track to meet their goals and sharing their expertise along the way. Because Foodsmart only employs registered dietitians licensed to treat complex conditions, the program is ideal for anyone with specific conditions like diabetes, hypertension, and high cholesterol. Foodsmart's customized meal planning and recipes help busy employees save time each week and alleviate stress.
Who is eligible and how do they get started?


Eligible Umpqua Health Alliance members have access to FREE video or phone appointments with a registered dietitian and can use the Foodsmart app to meal plan, order groceries, find local deals, and more! Find out if you're eligible by entering your health insurance details when scheduling your appointment. You will know whether or not you are eligible before the appointment takes place. Once you schedule your appointment, a member of our team will be in touch to confirm whether your first appointment and subsequent appointments are covered.While visits with a dietitian are often partially, or even fully, covered by your health insurance, you can become a self-pay subscriber for $69 a month. Subscription members are entitled to one 60-minute dietitian visit each month the subscription is active.
What can I use the Foodsmart app for?
The Foodsmart app is the perfect complement to your virtual visits with your dietitian. With thousands of healthy recipes, a meal planner, automatic grocery list, integrations with Grubhub, Amazon Fresh, Walmart, and Instacart, and so much more, our app will help you make healthy habits that stick.