Good nutrition for a healthy pregnancy
Focusing on your nutrition during pregnancy is vital, not only for you, but for your baby as well. With pregnancy comes unique nutrient needs, hormonal changes, cravings and aversions, all while you're preparing for a new baby to enter the world. It can feel like a lot! To help you every step of the way, Foodsmart pairs you with a registered dietitian — a partner to help you navigate nutrition and guide you through a healthy pregnancy.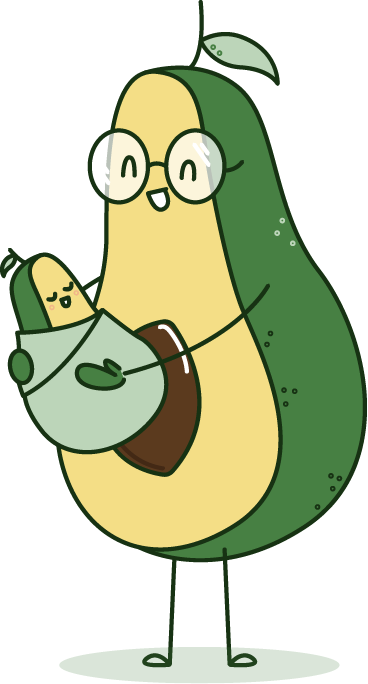 Foodsmart is for you if...
You want individualized guidance from an expert who cares
You want a partner to answer questions as things change throughout pregnancy
You want to learn how to adapt your diet to changing needs of you and baby
You want to set your baby up for a lifetime of good health
You'd like support with cravings, morning sickness, food aversions
You need help navigating health conditions, such as gestational diabetes, during pregnancy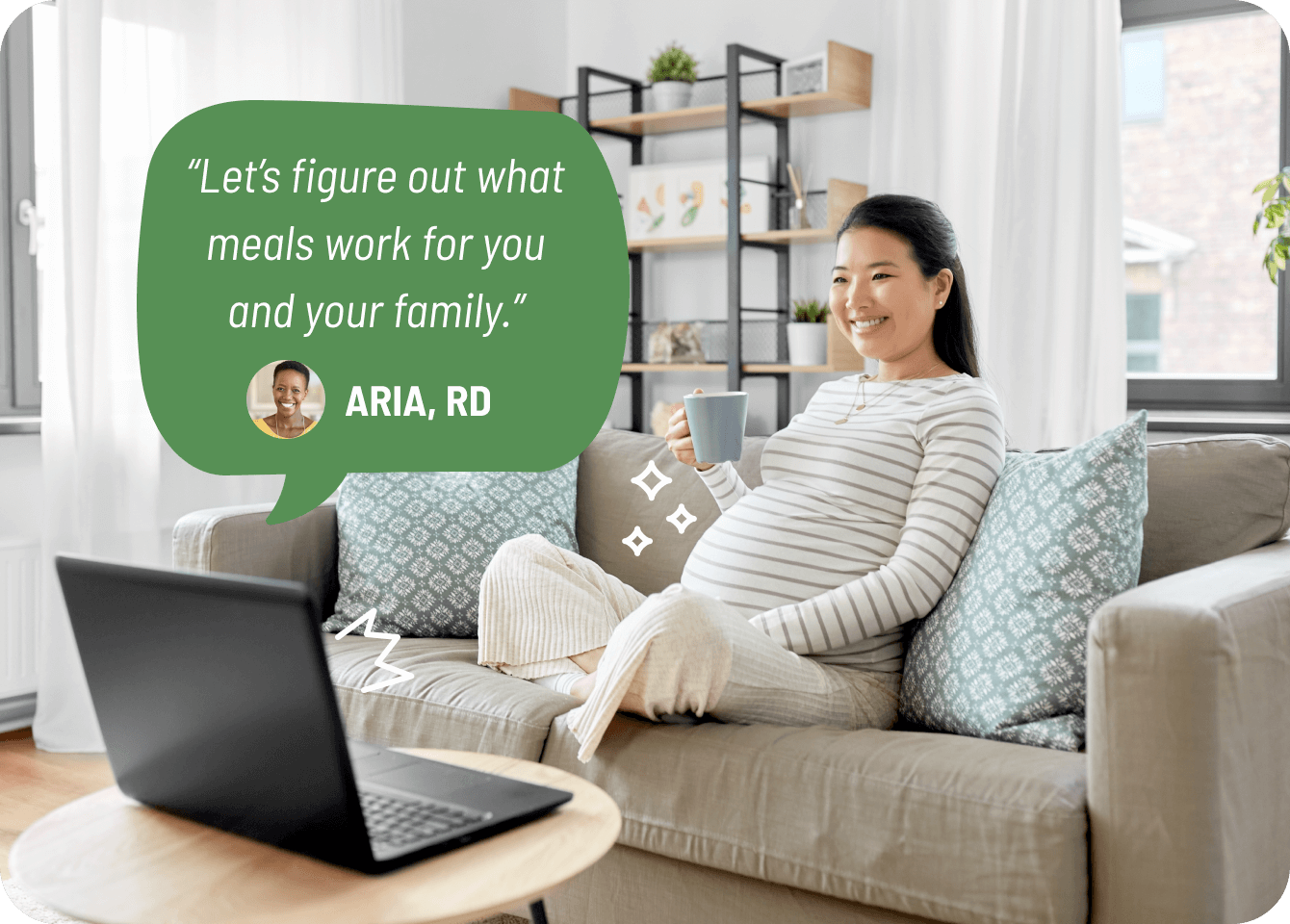 How Foodsmart Works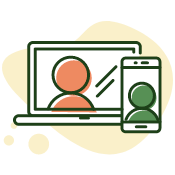 Step 1
Meet your personal dietician
Choose a 30 or 60 minute visit with a dietitian to define your goals and create a plan. Your dietitian will get to know you – your weight goals, health history, and preferences to find an approach that is truly unique to you.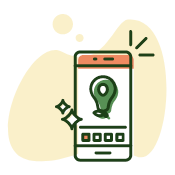 Step 2
Get a customized nutrition plan
Your dietitian will create a nutrition plan just for you which will include a meal plan, tips and tricks, and educational tools. You can choose meals based on certain foods or exclude aversions.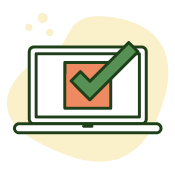 Step 3
Build habits with daily support
Follow your meal plan in the app and customize with 1000's of chef-crafted recipes. Plus, save time and money with automatic grocery lists, grocery delivery, grocery deal finder, and more!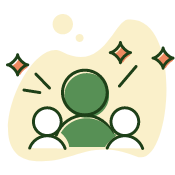 Step 4
Get support and celebrate the journey
Schedule monthly check-ins with your dietitian to adapt your plan based on your progress or changing needs, and to celebrate your wins!
Proof in Our Care
We've helped over 1.5 million members with chronic conditions improve their health outcomes.
42%
Reverse Food insecurity
Reverse Food Insecurity
42% Food insecure members became food secure after working with a Foodsmart RD.
Improve Health Outcomes
33% of members with obesity sustain >5% weight loss at 24 months.
Improve Condition Management
39% of members with diabetes reverse it after 24 months.
Improve Diet Quality
36% of members with high cholesterol lowered their lipid values to normal.
Eating for two: the connection between nutrition and a healthy pregnancy
As you may know, pregnancy introduces a unique set of nutrition-related changes. You need more of certain nutrients and foods, like folate, and less of others, like raw fish and deli meat. You have increased calorie requirements, but more food aversions. And there is a whole world of conflicting information you must navigate to find what is best for you and baby. What's a mama to do? This is when working with a registered dietitian, the expert on nutrition, can help clear up the confusion and take some of the burden off of you. Your dietitian will consider your unique situation, health history, and current challenges and partner with you throughout pregnancy to optimize your nutrition and the health of you and baby.

We've helped our 1.5 million members make eating well simple

Foodsmart helped me reignite my love for cooking, during my pregnancy of all times!

I was able to save time by doing meal planning and really focusing on what I had in the pantry and what I could make with pantry items.
Lauren T.
Member since 2020

My dietitian helped me so much during my pregnancy and gave me tips I otherwise would've never known!
Angie E.
Member since 2022
The Registered Dietician Difference
Your dietitian is clinically trained to support your health with nutrition. They will take into account your medical history, needs, and preferences and will develop a plan to help you reach your goals. They will help you sift through the confusing and, often overwhelming, nutrition noise to figure out what works for you. They are trained to support medical conditions, maternity family health, mental health and more. Plus, they're available on your schedule via telehealth.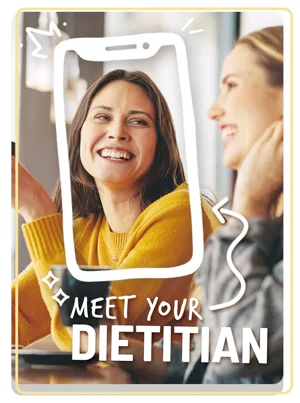 Frequently Asked Questions
How do I know this program will work for me?
Our program is driven by registered dietitians who are clinically trained in medical nutrition therapy to treat all conditions with nutrition. Unlike many "one-size-fits-all" programs, we take a personalized approach to understand who you are and what you're looking to accomplish and then develop a plan just for you. We've seen numerous clinical outcomes amongst our 1.5M members and have dietitians who specialize in maternal and family health. We're confident we can offer the support you need.

We work on your schedule. Whether you are available to meet once a week or once a month, we'll be here. We develop a plan that is specific to you so whether you have a goal to reach in one month or six, we can create a plan to help you get there.
How is Foodsmart different from other nutrition programs?
Unlike many weight management programs, we're not focused on quick fixes or a one-size-fits-all approach. Our primary difference is you! The foundation of Foodsmart approach is our team of clinically trained nutrition experts — our registered dietitians. They understand that good nutrition is completely individual and what works for someone else, may not work for you. From your first visit to your last, we listen to you — your preferences, struggles, health history, and more and create a plan that is as unique as you are.
How does my dietitian integrate with the rest of my care team e.g. OBGYN, GP, Doula, etc?
Consider your dietitian another specialist on your team who can work alongside, and communicate with, the rest of your medical team. Your dietitian fills an important seat on the team as the only expert who specializes in nutrition. With a dedicated partner to help you navigate nutrition throughout the changing needs of pregnancy, you're taking an important step in ensuring a healthy pregnancy and setting your baby up for better health.
How often do I meet with my dietitian?
For most members, we recommend a monthly visit, though you are welcome to meet more or less frequently. The monthly cadence will give enough time to make progress and have meaningful updates. If you need support in between visits, you may always message your dietitian.