How to book your first visit
Follow the prompts to choose a date & time that works for you.
When asked "Is your visit covered by insurance or your employer?" choose "yes" and choose your insurance plan.
Complete your appointment - it's that simple!
*If you are not sure about your insurance plan information, you can speak with one of our care coordinators to determine your eligibility.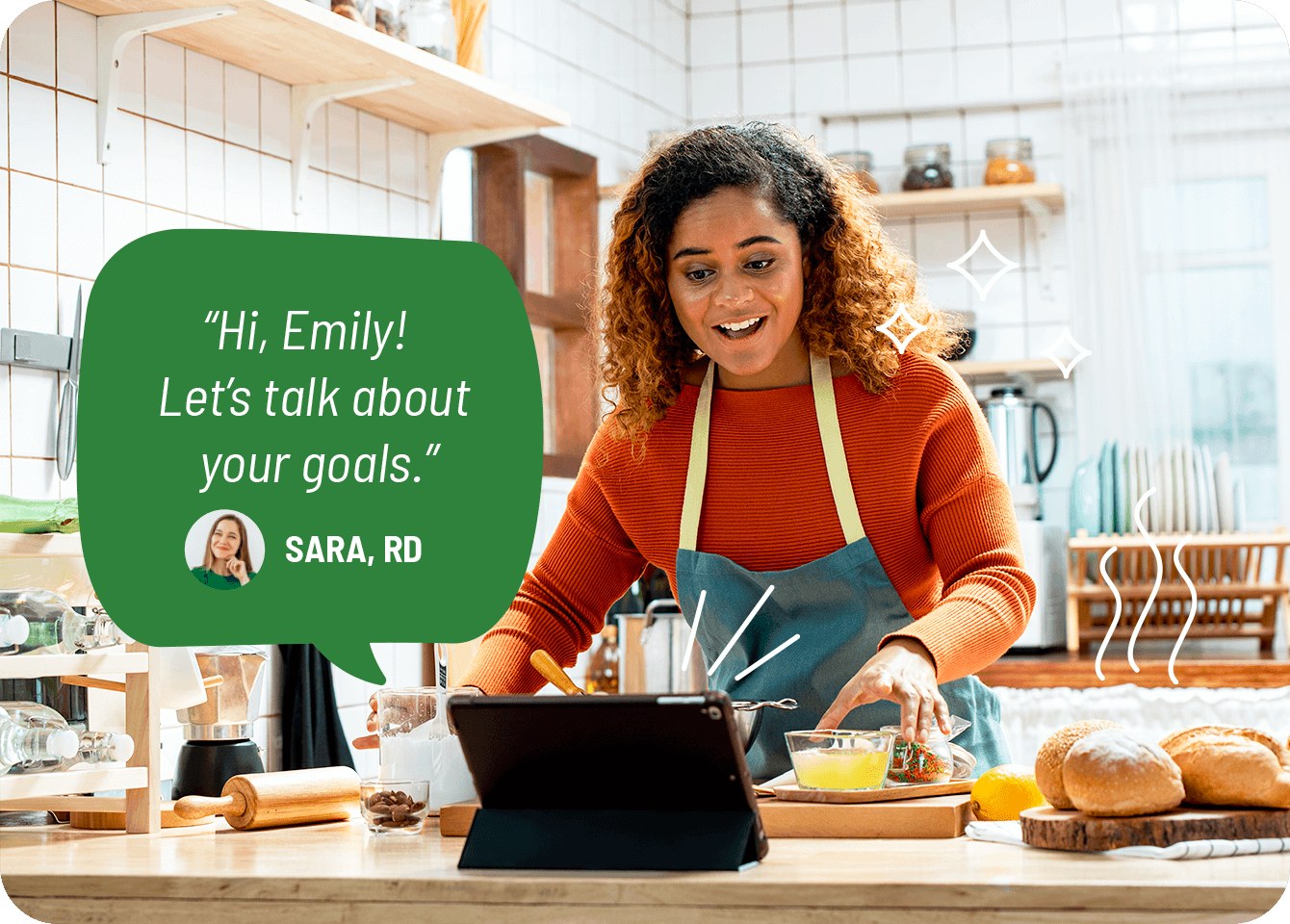 Foodsmart is Covered by Medicaid Plans Nationwide.
Personalized nutrition that's unique to your medical needs, budget, and food preferences is critical to your overall health. That's why Foodsmart works with Medicaid plans across the country to make personalized nutrition coaching available to members at no cost.
Proudly serving members covered by the following health plans: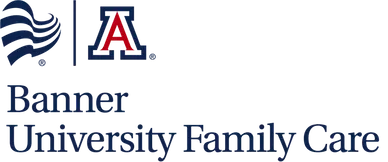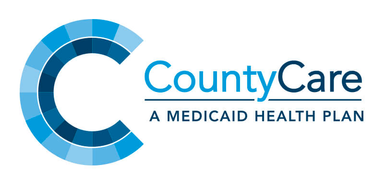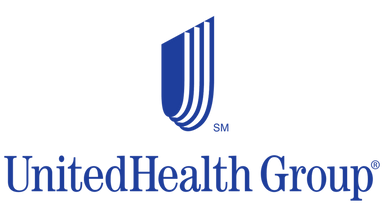 How can Foodsmart help me?
Medicaid Benefits with Foodsmart can include:
Unlimited Visits
Virtual appointments with your own personal nutrition coach, video or audio only.
Dependents
Members on your health plan can participate in appointments with a personal nutrition coach.
Pediatric
Children can see a personal nutrition coach. Under 14 years old, a parent must be present.
SNAP
Your personal dietician can help you apply for SNAP benefits and use your food allowance, if applicable to your plan.
How It Works
Depending on your insurance coverage, your Foodsmart benefits will include: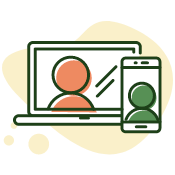 STEP 1
Schedule your first visit with a Foodsmart nutrition coach (phone or computer)
You'll work with your nutrition coach to create a personalized plan that considers your lifestyle, health history, and medicaid food allowance. Your nutrition coach will provide you with money saving shopping tips and the tools you need to reach your nutrition goals.
STEP 2
Choose delicious meals to meet your goals.
Work with your dietitian to determine whether you are eligible for SNAP and use those benefits to help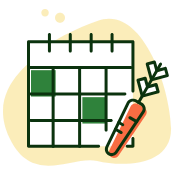 STEP 3
Save time and money getting food on the table
You will work with your nutrition coach to accomplish your nutrition goals and create meal plans that work for your budget. You will be set up on the Foodsmart app for day-to-day support and will be able to order groceries stress free with your new Instacart+ or Walmart+ plan.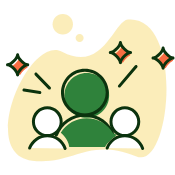 STEP 4
See results and celebrate the journey
With regular check-ins, your dietitian will help you stay on track and adjust as needed so we're always working together towards your best you.
Save Time and Money with Foodsmart
Eating well does not have to be expensive or time consuming. When you book your first visit, you and your nutrition coach will meet to discuss your goals. After that, your nutrition coach will help you make a plan that fits your unique lifestyle and health conditions.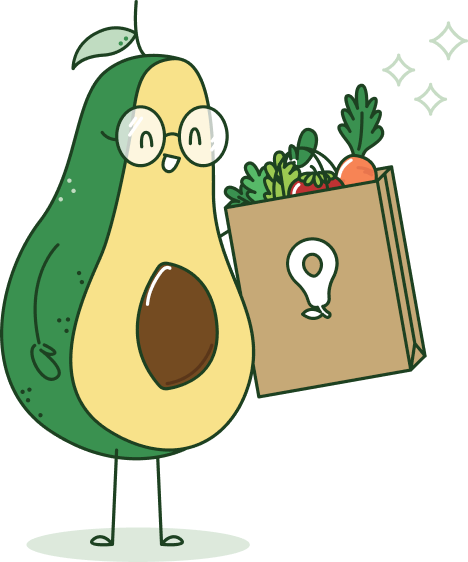 Frequently Asked Questions
Foodsmart is a personal nutrition program that helps members create a custom nutrition plan tailored to their unique health and wellness goals, and budget. We offer members a simple solution to managing their health and accomplishing their nutrition goals.

Foodsmart connects members with their own registered dietitian, a clinically-trained nutrition expert who is licensed to support common medical condition — like heart conditions, diabetes, cancer, digestive disorders like Celiac or irritable bowel disease, and obesity — with nutrition. Foodsmart's digital app helps members with meal planning, shopping on a budget, and food delivery.
Do Foodsmart dietitians accept medicaid?
Yes, Foodsmart works with a Medicaid plans nationwide. To see if your specific plan is eligible for Foodsmart, look at the plans listed above or schedule your appointment and we'll confirm your eligibility details prior to your appointment.
How do I know this program will work for my needs and conditions?
Our program is driven by registered dietitians who are clinically trained in medical nutrition therapy to treat all conditions with nutrition. Unlike many "one-size-fits-all" programs, we take a personalized approach to understand who you are and what you're looking to accomplish and then develop a plan just for you. We've seen numerous clinical outcomes amongst our 1.5M members with diseases like diabetes, obesity, and high cholesterol. We're confident we can offer the support you need.We work on your schedule. Whether you are available to meet once a week or once a month, we'll be here. We develop a plan that is specific to you so whether you have a goal to reach in one month or six, we can create a plan to help you get there.
What can I expect during a nutrition coach visit?
Our nutrition coaches are licensed Registered Dietitians trained to help problem-solve and work alongside you to create attainable, realistic health and nutrition goals and an action plan to reach them. They will start your initial consultation by asking about your current health goals, eating habits, medical/family history, food preferences, cooking skills, and more, to get a full picture of who you are and how they can set you up for success. With this information, they can help you create small, achievable goals and help to keep you accountable!During your second visit you will be provided with your new Instacart Express or Walmart+ account. This will allow you to order groceries from the comfort of your own home. During follow-up consultations, you will check in on progress, dive deeper into your goals, and find solutions for any problems you may have.

We've helped our 1.5 million members make eating well simple

My dietitian took the time to hear and understand my specific goals. She helped me immensely with my nutrition and eating schedule, something I've been struggling with for years."
Ryan C.

I was able to give my dietitian my blood test results and she was able to really hone in and give me a plan for what actually works well for my body."
Nicole K.

I've seen significant improvements in my health since I've started using the Foodsmart app."
Kady H.