Save money and feel your best with Foodsmart
AAs a Jackson Care Connect member through Oregon Health Plan, you can meet with a personal nutrition coach — a registered dietitian —
at no cost.
A dietitian can help you get food on the table and reach your health goals while sticking to your budget.
Get $ in grocery money
for completing your first audio or virtual visit with a dietitian!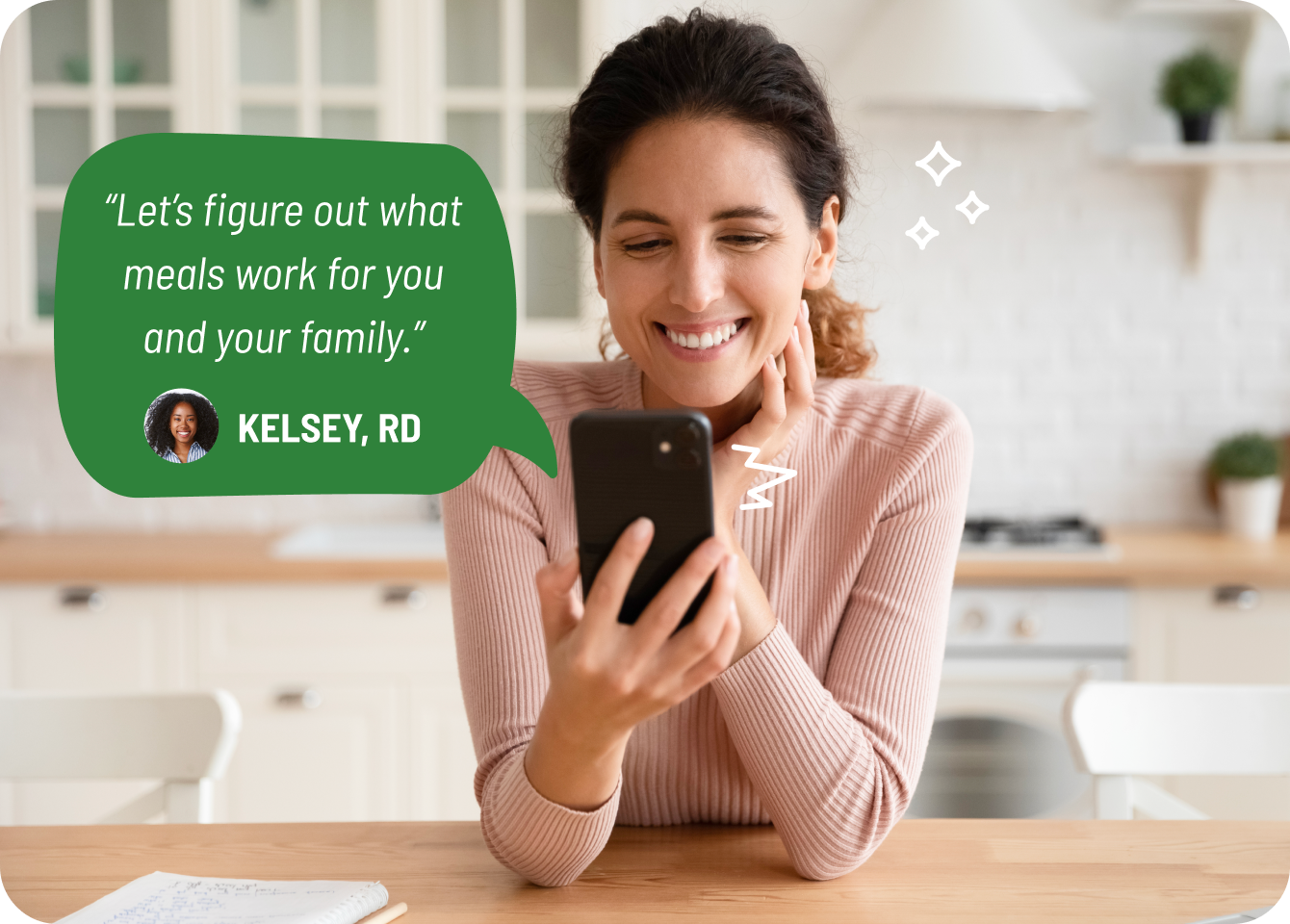 Your Foodsmart Nutrition Benefit with Jackson Care Connect
With your Jackson Care Connect plan through OHP, you have access to Foodsmart nutrition support and counseling, including: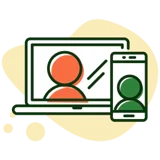 Virtually Meet with a Registered Dietitian
All appointments are virtual can be taken from the comfort of your home. Appointments will be audio or video, so you can take them on your phone from the comfort of your home.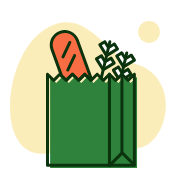 Grocery Gift Cards
All members with CareOregon receive $25 in grocery money for attending their first appointment with their Foodsmart dietitian. For questions on the grocery money please visit our FAQ site.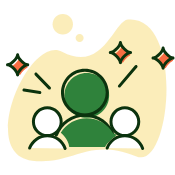 Children & Family Members Included
Children can meet with a Foodsmart dietitian as well as any other dependents on your plan!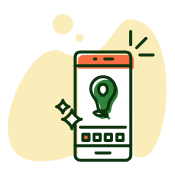 Foodsmart App
Access to Foodsmart's app filled with thousands of recipes customized to your nutrition goals.
Foodsmart makes eating well simple and affordable
Eating well doesn't have to be expensive or time consuming. With Foodsmart, you'll gain a partner to guide you on your journey to better nutrition and help you create a budget-friendly meal plan that meets your health goals. Your nutrition coach — a licensed nutrition professional — is clinically trained to support your unique needs, including managing
medical conditions
like diabetes, high blood pressure, and obesity. Book your first visit today!
How to get started
Follow these simple steps and book your first visit:
Visit Foodsmart.com/schedule to book your audio or virtual visit with a nutrition coach at no cost to you.
Follow the prompts to choose a date & time that works for you.
Locate your Jackson Care Connect ID card with and enter your member ID when prompted.
Complete your appointment request!
After you complete your first visit, you will receive you $25 in grocery money via email or SMS.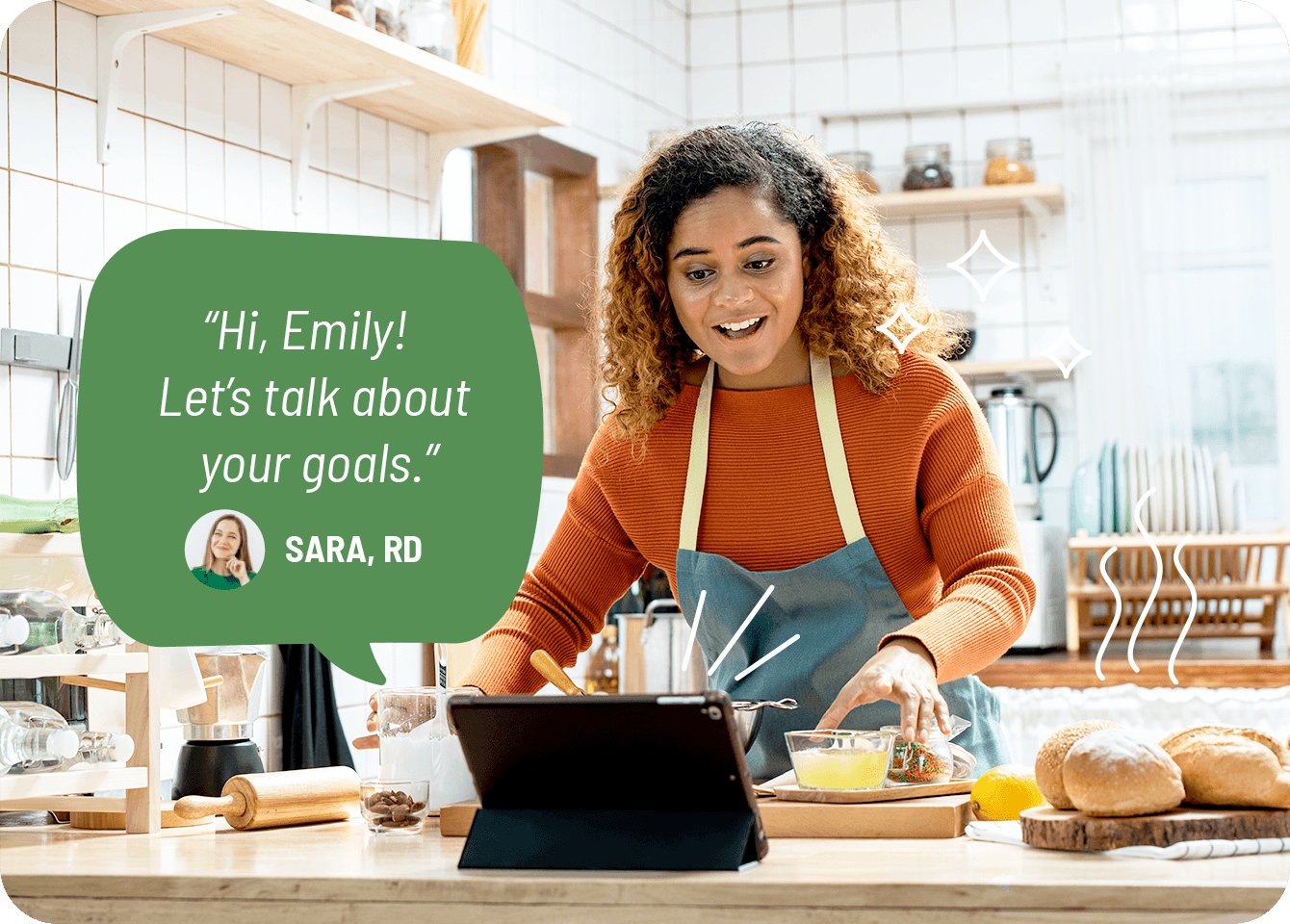 How does Foodsmart work?
STEP 1
Meet your personal nutrition coach. Schedule a phone call or video visit.
Book your first visit here
. During your first visit, make sure to ask your dietitian about the available nutrition programs that can help you reach your goals. They'll also help you set up the Foodsmart app for day-to-day support.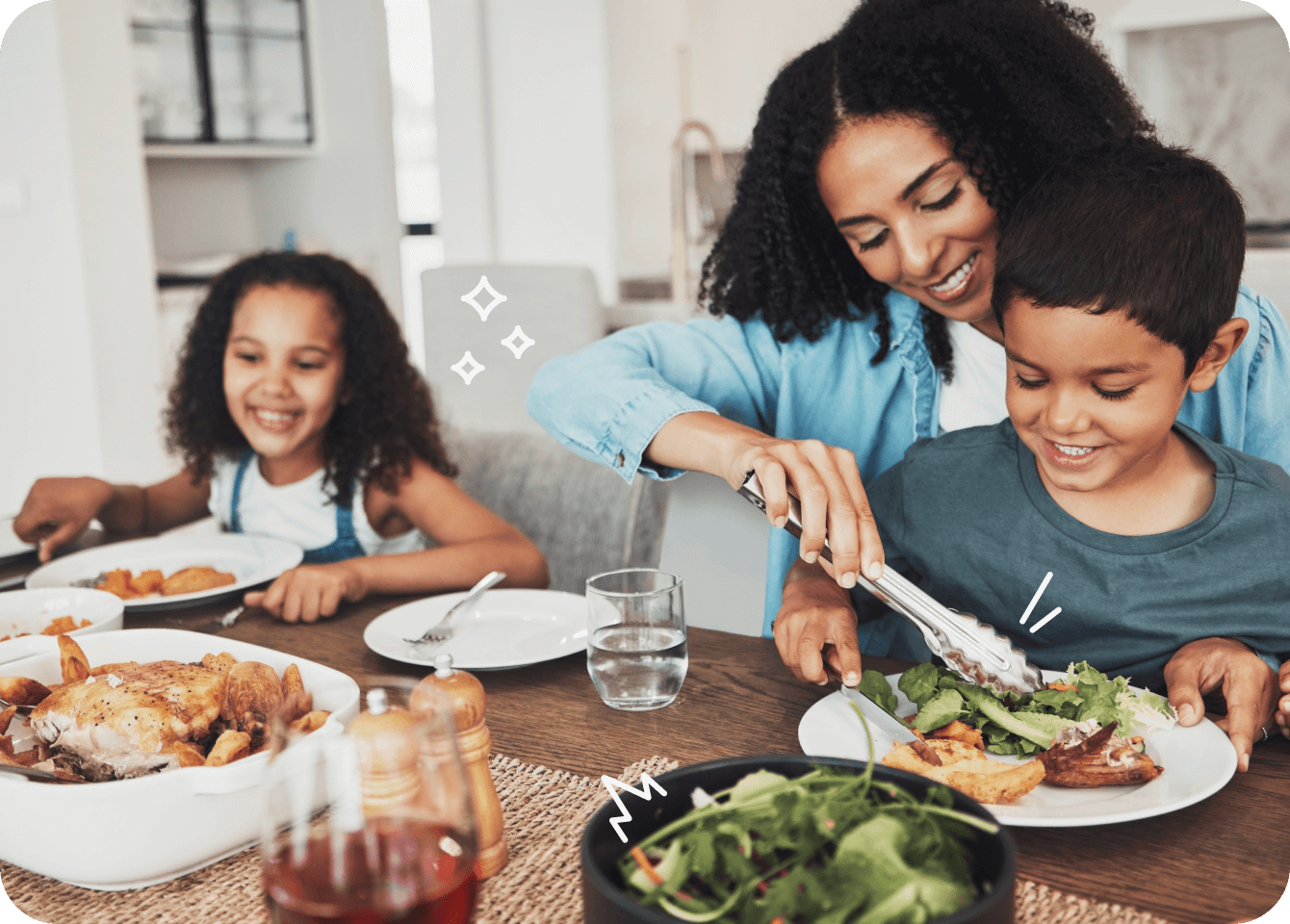 STEP 2
Customize your plan with delicious meals to meet your goals.
Work with your nutrition coach to plan your meals from thousands of chef-inspired recipes. Sort by your dietary preferences, budget, and ingredients you already have on hand with our Cookitnow feature.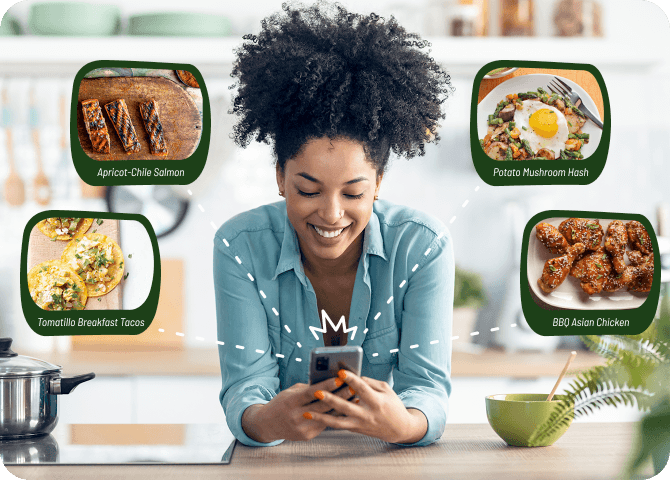 STEP 3
Order food for delivery or pickup.
Save an average of $42 per week on groceries through local grocery deals in Chicago, coupons, and food delivery tools. Order groceries for pickup or delivery directly in the app from Walmart, Amazon Fresh, or Instacart. Look out for the "avocado" icon to indicate healthy options.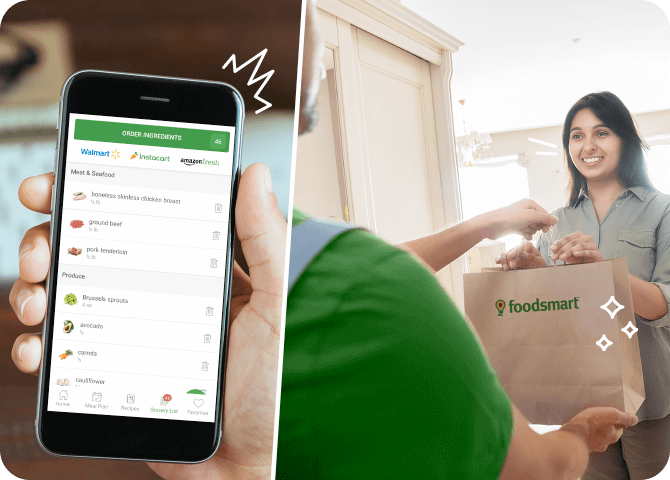 STEP 4
See results and get ongoing support.
Regular check-ins with your nutrition coach will help you stay on track and allow you to adjust your nutrition plan as you go, so you can be your best you.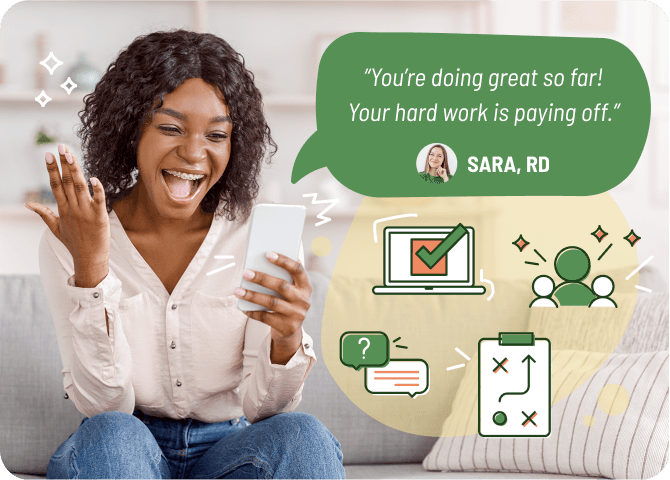 We've helped our 1.5 million members make eating well simple

My dietitian took the time to hear and understand my specific goals. She helped me immensely with my nutrition and eating schedule, something I've been struggling with for years."
Ryan C.

I was able to give my dietitian my blood test results and she was able to really hone in and give me a plan for what actually works well for my body."
Nicole K.

I've seen significant improvements in my health since i've started using the Foodsmart app. I lost about 30 pounds in a year. My A1C without medication has been consistently in the fives."
Callie R.
12 Week Nutrition Programs
We have a variety of 12-week nutrition programs designed to provide you with the foundation you need to succeed. Along the way, you'll learn long-term skills and habits to help you reach your goals. Each program can be customized to suit your needs and preferences.
To enroll, simply schedule a visit with a nutrition coach and mention the name of the program you're interested in. They'll take it from there. It's that simple!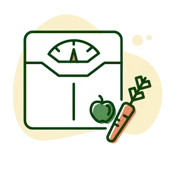 Healthy Weight Program
Tired of one-size-fits-all approaches and diets that don't work? Your dietitian will craft a custom 12-week program that teaches you new skills and habits to help you reach your goals.
Diabetes Program
Proper nutrition is an integral part of managing diabetes, and Foodsmart is here to help. We've helped 39% of members with diabetes improve their blood sugar levels, and we can help you, too.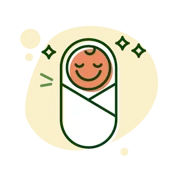 Maternity Program
Whether you're planning for a family, have just found out you're expecting, or are postpartum — good nutrition is key to the health of mom and baby. Your dietitian will ensure you get the support you need.
Heart Health Program
Whether you're managing a chronic condition — like hypertension or high cholesterol — or you're recovering from a heart event, affordable, heart-smart nutrition that's unique to you is vital to your health. We can help.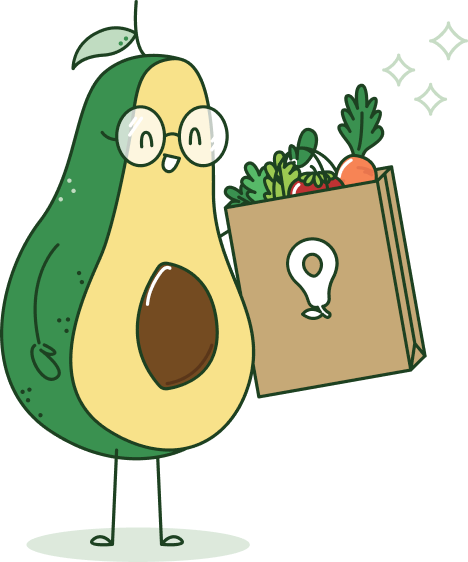 Frequently Asked Questions
Foodsmart and Jackson Care Connect have partnered to bring its OHP members access to free nutrition counseling in Jackson County, Oregon. Foodsmart is a personal nutrition program that helps members create a nutrition plan that fits their health and wellness goals, and budget. We offer members a simple solution to managing their health and reaching their nutrition goals.Foodsmart connects members with their own registered dietitian, a nutrition expert who is licensed to support members with common medical conditions, like diabetes, cancer, heart conditions and obesity, through nutrition and healthy choices. Foodsmart's digital app helps members with meal planning, shopping on a budget, and food delivery.
What can a dietitian help me with?
Foodsmart's registered dietitians can guide members through any health or wellness concern—from maternity nutrition to nutrition for athletes. Foodsmart provides best-in-class situational nutritional support by helping members stay on track to meet their goals and sharing their expertise along the way. Because Foodsmart only employs registered dietitians licensed to treat complex conditions, the program is ideal for anyone with specific conditions like diabetes, hypertension, and high cholesterol. Foodsmart's customized meal planning and recipes help busy employees save time each week and alleviate stress.
What can I expect during a dietitian visit?
Your dietitian will start your first visit by asking about your health goals, eating habits, medical and family history, what kind of food you like, cooking skills, and more, to get a full picture of who you are and how they can set you up for success. From there, you'll create small, reachable goals and work with your nutrition coach to stay on-track!
During follow-up visits, you will check in on your progress, dive deeper into your goals, and get help with any challenges you run into along the way.
How will this program work with my other providers or care management team?
Working with a dietitian is a wonderful addition to any care management team. We'll work to understand your current medications, practices and goals, then develop a nutrition plan that can fit easily into your routine.