Healthy Holiday Nutrition Hub
Meet with a registered dietitian — your personal nutrition coach — for as little as $0 and get a personalized plan to eat well, save money, and stay healthy this holiday season. Foodsmart can help you navigate the many food-centric celebrations ahead and make simple tweaks to your routine while still enjoying your favorite holiday food traditions. Schedule a visit to get started!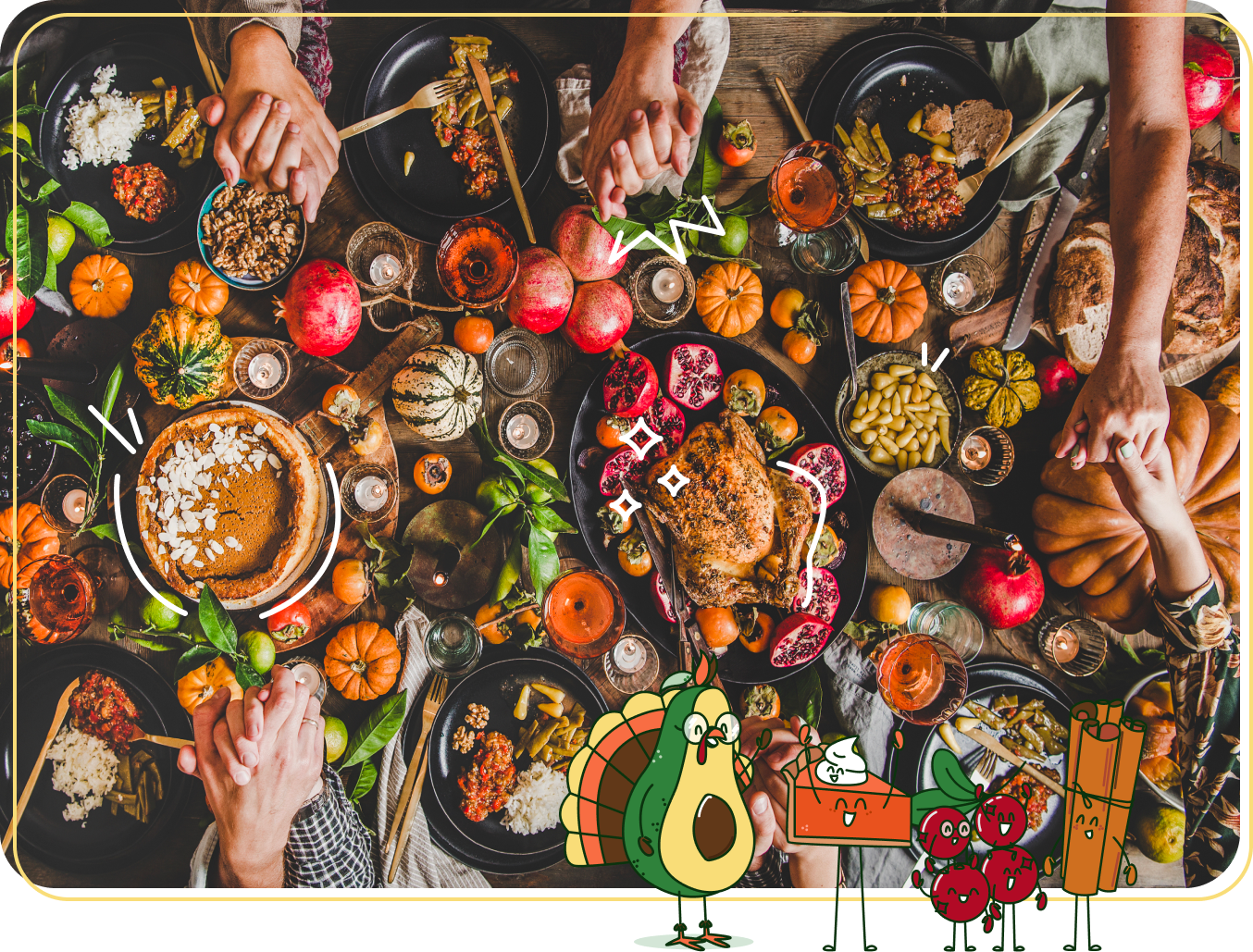 Your Healthy Holiday Nutrition Partner
Meet with a Foodsmart dietitian and stick to your goals this holiday season. We'll help you and your family eat well with a personalized nutrition plan that fits your budget and your busy holiday schedule, and provide the tools and ongoing support you need to stick to it. Meet with your personal dietitian to get started and enter the giveaway!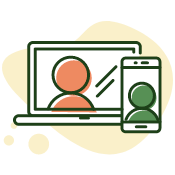 Meet Virtually with a Dietitian
Meet your personal dietitian, define your health goals for yourself and your family, and develop a customized plan to reach them.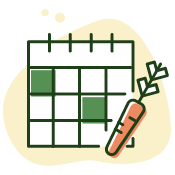 Create Personalized Meal Plan
Choose from thousands of delicious recipes for every budget and schedule, including healthy versions of your favorite holiday dishes.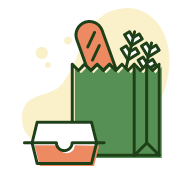 Have Food Delivered To Your Door
Create a grocery list, find local deals, and scheudle food delivery from Grubhub, Walmart, and Instacart in the Foodssmart App.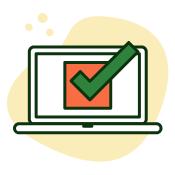 Monthly Check-Ins
Complete follow-up appointments with your dietitian to stay on track, adjust your plan, and celebrate your successes!
Foodsmart's Favorite Holiday Dishes
Find delicious, dietitian-approved recipes for every budget in the Foodsmart App.
Healthy Holiday Nutrition Tips From the Blog
Meeting Your Dietitian: What to Expect
Your personal dietitian is clinically trained to support your health with nutrition. They'll consider your medical history, food preferences, and budget, and develop a plan to help you reach your health goals. Plus, they're available on your schedule, virtually or by phone, to offer support when you need it.

We've helped our 1.5 million members make eating well simple

I've seen significant improvements in my health since I've started using the Foodsmart app. I lost about 30 pounds in a year. My A1C without medication has been consistently in the fives.
Callie R.

The nutritionist was a game changer! I have jump-started my weight loss. 40 pounds down, 40 to go.
Shannon P.

I am already down 30 lbs from using the recipes on Foodsmart. Even my 2 year old who is super picky loves the recipes.
Madelyn O.