Personal nutrition support to feel your best
Cigna has teamed up with Foodsmart to give you access to personalized nutrition advice, at no cost to you! Employees covered by Cigna Medical Insurance receive unlimited visits with a Foodsmart dietitian. All employees receive access to the app where you can create delicious meal plans, shop for deals on groceries or have food delivered. That's eating well, made simple.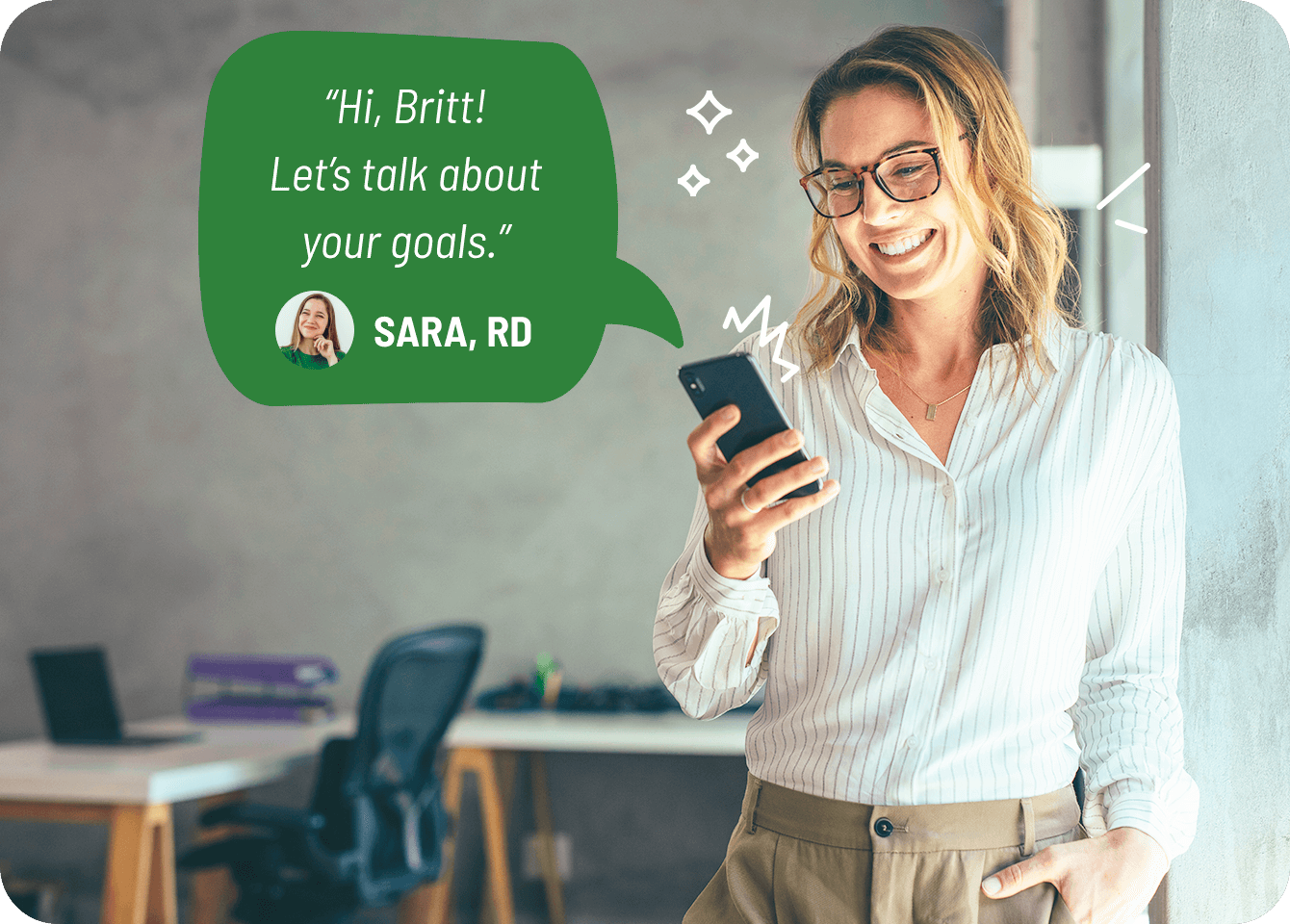 How to book your first visit with a dietitian
Locate your health insurance member ID card.
When asked "Is your visit covered by insurance or your employer?" choose "yes" and choose "Cigna" as your insurance plan.
Complete your appointment - it's that simple!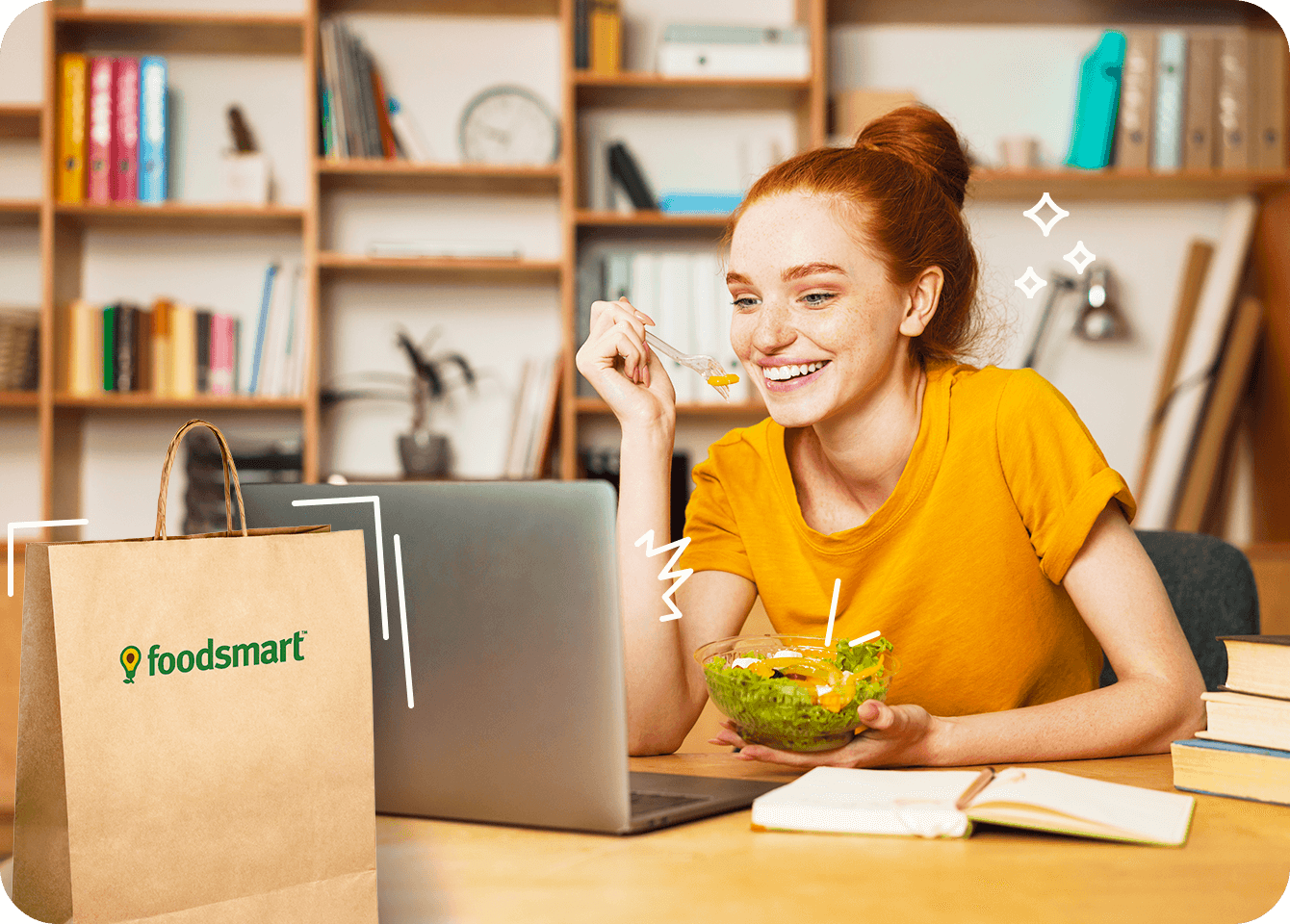 Register For Upcoming Webinars!
Sign up for our
FREE
webinar events below:
Wednesday, December 13th 12-1pm EST
Winter Wellness: Nutrition You Need to Thrive
Join us for a FREE webinar with an expert Foodsmart dietitian and optimize your health this winter. Learn about simple nutritional steps you can take that can boost your immune system, help up your energy, and also enjoy what the season has to offer!
How To Sign Up for Foodsmart
Cigna employees can sign up for Foodsmart through a web browser or by downloading the Foodsmart app on their phone. Follow these instructions to get started.
From a Cigna computer, visit cigna.zipongo.com, click Log in, and create a password. Your Cigna email address and newly created password can now be used to sign in to the Foodsmart app.
Once you've successfully completed step 1, download the Foodsmart app from the Google Play store or Apple App Store.
Launch the Foodsmart app, and tap Sign In, then Sign in with Email.
Enter your Cigna email address and the password you created in

Step 1

.
How can Foodsmart help me?

We've helped our 1.5 million members make eating well simple

My dietitian took the time to hear and understand my specific goals. She helped me immensely with my nutrition and eating schedule, something I've been struggling with for years."
Ryan C.

I was able to give my dietitian my blood test results and she was able to really hone in and give me a plan for what actually works well for my body."
Nicole K.

I've seen significant improvements in my health since I've started using the Foodsmart app."
Kady H.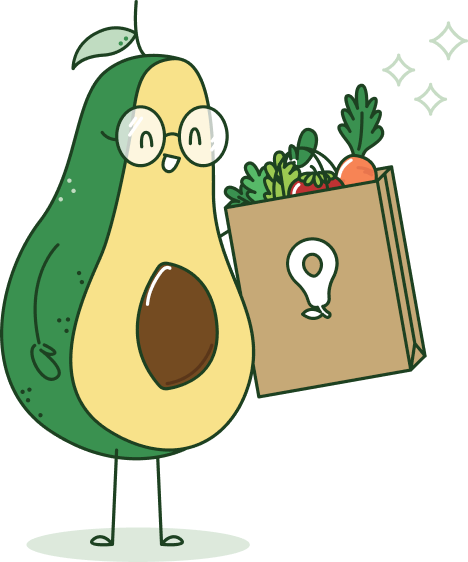 Frequently Asked Questions
Foodsmart is a personal nutrition program that helps members create a custom nutrition plan tailored to their unique health and wellness goals, and budget. We offer members a simple solution to managing their health and accomplishing their nutrition goals.

Foodsmart connects members with their own registered dietitian, a clinically-trained nutrition expert who is licensed to support common medical condition — like heart conditions, diabetes, cancer, digestive disorders like Celiac or irritable bowel disease, and obesity — with nutrition. Foodsmart's digital app helps members with meal planning, shopping on a budget, and food delivery.
How can Foodsmart help me?
Independent Health partners with Foodsmart to bring Medicaid members the Food First program - unlimited access to nutrition counseling and free grocery delivery for 1 year from Walmart+ or Instacart Express.Food First members work one-on-one with an dietitian through unlimited, free telehealth appointments to set personalized goals, create meal plans based on their budget, and develop healthy habits.Members are provided a free year membership to Walmart+ or Instacart Express membership. This allows for unlimited free delivery on grocery orders over $35 Foodsmart checks if members are eligible for SNAP/EBT benefits and enrolled by the Foodsmart team if applicable. SNAP/EBT can be used Walmart+/ Instacart+Members receive access to the Foodsmart platform which includes meal planning and budgeting tools, thousands of chef curated recipes, and the SNAP integrated grocery ordering through Walmart+ and Instacart+.
How do I know this program will work for my needs and conditions?
Our program is driven by registered dietitians who are clinically trained in medical nutrition therapy to treat all conditions with nutrition. Unlike many "one-size-fits-all" programs, we take a personalized approach to understand who you are and what you're looking to accomplish and then develop a plan just for you. We've seen numerous clinical outcomes amongst our 1.5M members with diseases like diabetes, obesity, and high cholesterol. We're confident we can offer the support you need.We work on your schedule. Whether you are available to meet once a week or once a month, we'll be here. We develop a plan that is specific to you so whether you have a goal to reach in one month or six, we can create a plan to help you get there.
What can I expect during an nutrition coach visit?
Our nutrition coaches are licensed Registered Dietitians trained to help problem-solve and work alongside you to create attainable, realistic health and nutrition goals and an action plan to reach them. They will start your initial consultation by asking about your current health goals, eating habits, medical/family history, food preferences, cooking skills, and more, to get a full picture of who you are and how they can set you up for success. With this information, they can help you create small, achievable goals and help to keep you accountable!During your second visit you will be provided with your new Instacart Express or Walmart+ account. This will allow you to order groceries from the comfort of your own home. During follow-up consultations, you will check in on progress, dive deeper into your goals, and find solutions for any problems you may have.