Medicare Advantage Nutrition Plans
We know from working with national and community health plans that including nutrition benefits helps plans address SDoH and food insecurity, improve chronic conditions, and encourage member growth and retention.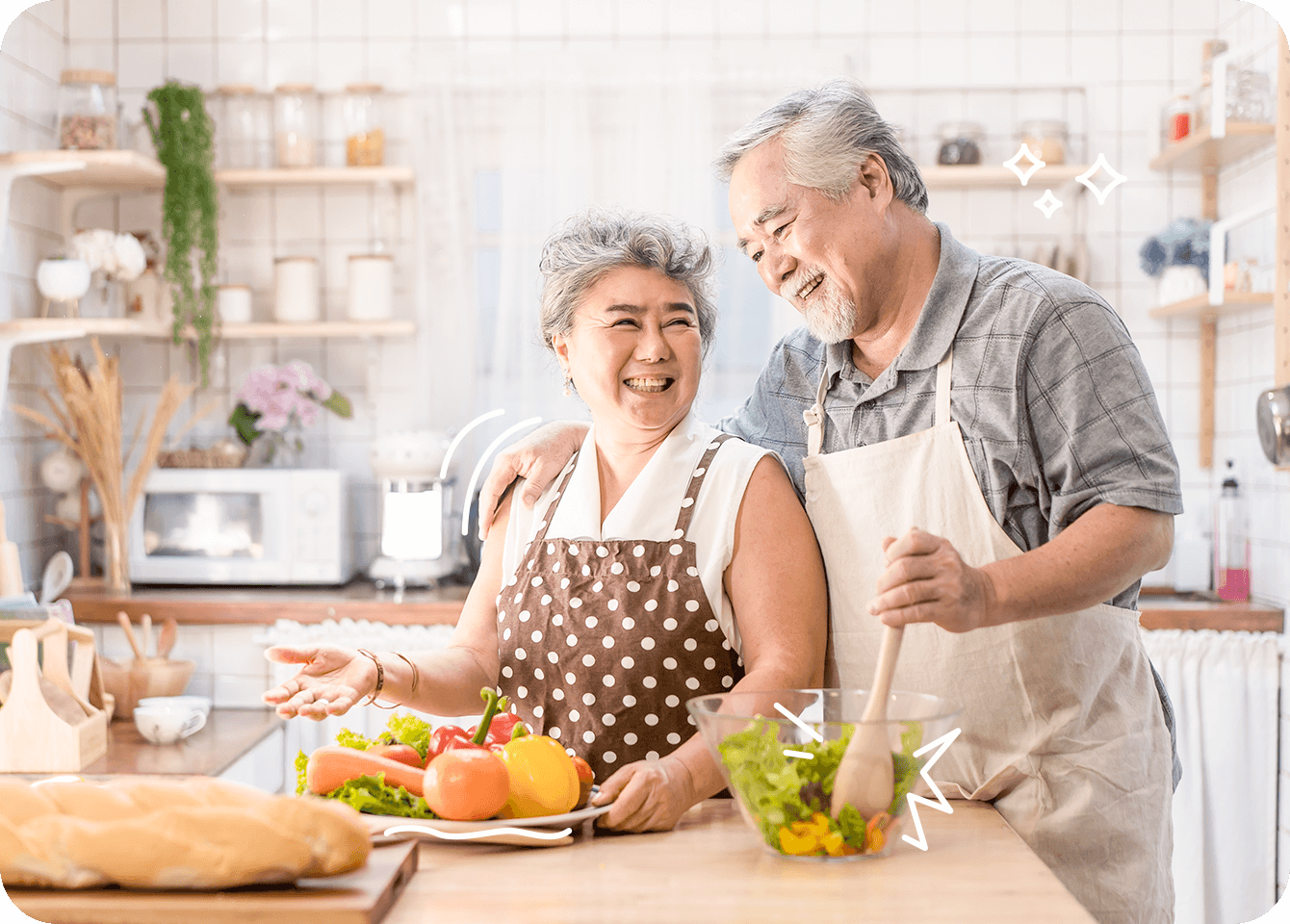 Medicare Advantage Benefits Made for Members
Foodsmart supports Medicare Advantage plans to grow and retain members by offering benefits that support those with food insecurity and chronic conditions with personalized nutrition programs guided by our network of registered dietitians.
Medicare Advantage Star Ratings Impact
Proven Quality Metric Impact:
Supporting Quality Metric Impact
Measure C06: Monitoring Physical Activity
Measure C07: Adult BMI Assessment
Measure C08: Special Needs Plan (SNP) Care Management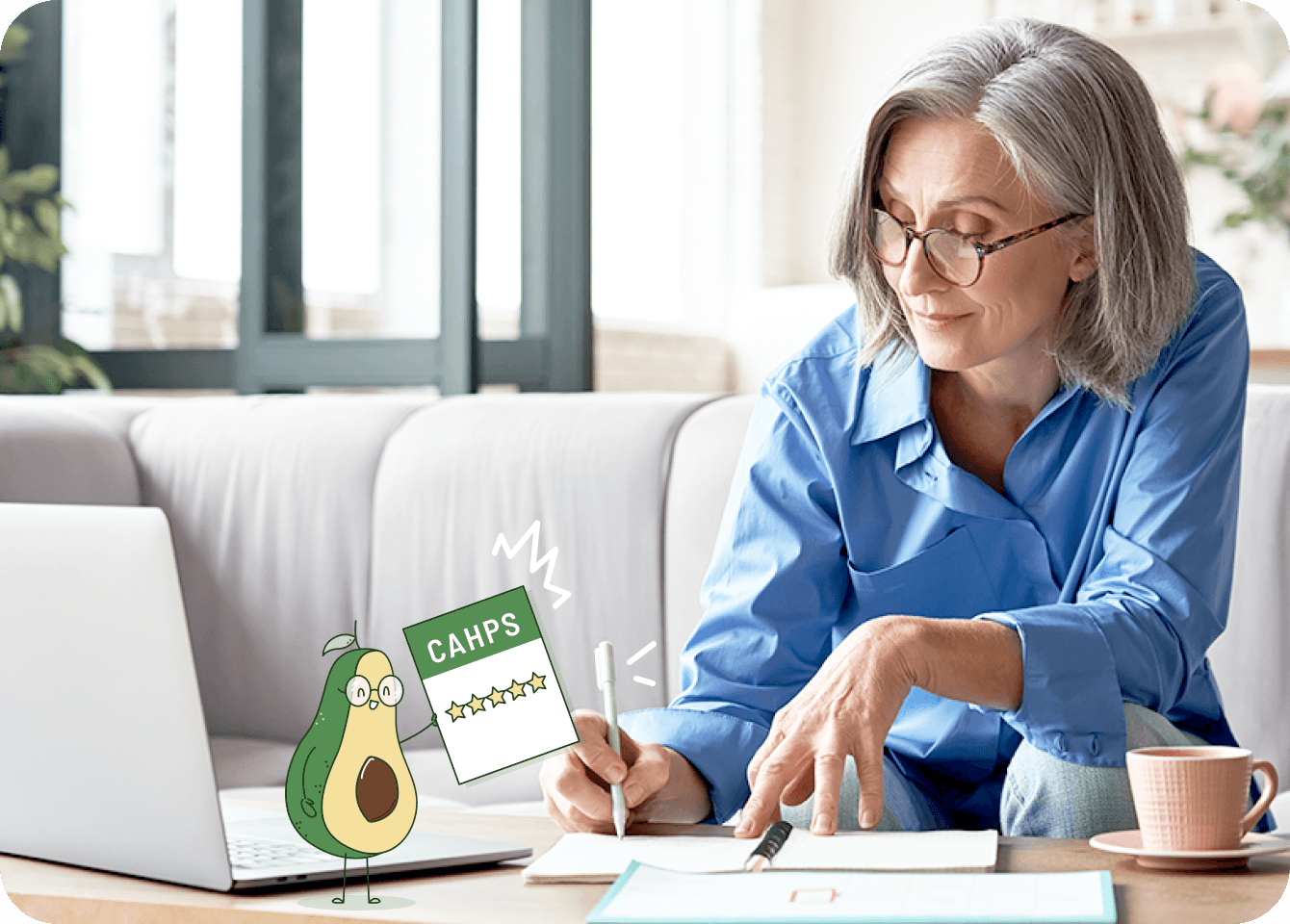 How it works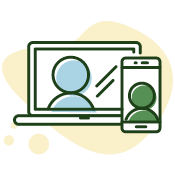 Meet with a registered dietitian via telehealth
Members work with a dietitian to define health goals and create a personalized plan. Dietitians assess food insecurity status and get eligible members enrolled in SNAP. Then, members get set up on our mobile and web-based app so they have day-to-day support.
Create personalized meal plan
Members choose from thousands of recipes based on the dietary restrictions, preferences, and budget for themselves and their families. They, they create a meal plan and transfer ingredients to their grocery cart.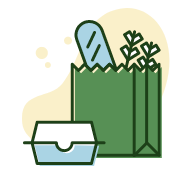 Deliver food right to your door
Members can order groceries for pickup or delivery directly in the app - Walmart, Amazon Fresh, or Instacart. If they're short on time? They can grab food from a local restaurant with Grubhub and use the "avocado" icon to find healthy options. Members can also access medically tailored meals.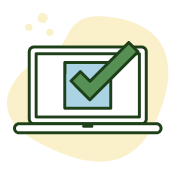 Monthly check-ins
With regular check-in's with a registered dietitian, members stay on track and adjust as they go to maximize results.
Meet Kelly!
Kelly is a Foodsmart customer through CDPHP who has created lasting change in her life. Kelly is balancing Type 2 Diabetes and reducing her cost and dependency on medication by using
food as medicine.
Why Foodsmart?
Attract and Retain Members
Foodsmart creates an experience members love, with an NPS of 86 that rivals Apple & Amazon. We help you supply your members with healthy food cards, medically tailored meals for delivery, and food subsidies. We work with you to create a program your members couldn't imagine being without.
39%
Reverse Food Insecurity
Reverse Food Insecurity and Create Health Equity
We remove barriers to eating better by leveraging the registered dietitian relationship to empower and motivate members. We make eating well affordable with price comparison and SNAP integration. To ensure accessibility, we offer grocery and prepared meal delivery, including medically tailored meals and food cards.
Improve Chronic Conditions
We know food is medicine. Foodsmart is proven through numerous clinical publications to significantly impact major chronic conditions. For instance, we've helped ⅓ of our members with obesity achieve sustained weight loss of >5% of body weight and 39% of our members with diabetes reverse it after 2 years.
Generate ROI
Foodsmart is a qualified ROI-generating medical cost (instead of an administrative cost), which can route fees through claims as a national provider organization.
We built Foodsmart to make your life easy
We designed our contract and platform integration based on the infrastructure you already have in place to save you time and money
Foodsmart is a product members love, as evidenced by our
NPS of 86
, that helps retain and grow your Medicaid population.
Foodsmart is a product members love, as evidenced by our
NPS of 86
, that helps retain and grow your Medicaid population.
Foodsmart is a product members love, as evidenced by our
NPS of 86
, that helps retain and grow your Medicaid population.

Claims Based Billing
We have our own provider organization, and leverage our experience working with other health plans to adhere to your existing medical policies to deliver telenutrition.

Performance Contracts
We can set up our contracts based on ROI, medical savings, utilization, or other metrics that tie into your actuarial grids to create easy plan design.

Bid Support
We know how to work with your product and actuarial teams to help you submit our product in your Medicare and Medicaid bids such as for medically tailored meals and supplemental benefits.