What's Foodsmart?
At Foodsmart, we work directly with your members to improve health outcomes and provide accessible, educational and affordable solutions to eating well. Members will work one on one with a registered dietitian to assess their needs and build a personalized meal plan to help them reach their goals. We'll consider chronic conditions, allergies, preferences, and household size and income to create the perfect meal plan for every member. The meal plans can then be purchased and delivered right from the app with partners like Walmart+ or Instacart to help members save time and money.
Problems Facing Employers
Coming out of the pandemic, employers are presented with a new take on old challenges.

Employee Engagement is Low & Turnover is High
Employees face less work-life balance and feel disconnected from their workplace. Virtual burnout, longer work hours, and more stress are reducing satisfaction. Employers are challenged to reimagine their benefits to support employees in a hybrid or remote working model.

Addressing Food Insecurity & SDoH
As many employees rely on employer-sponsored health and wellness benefits, you have a responsibility to remove barriers and support your diverse employees to promote health equity.

Poor Health and Rising Medical Costs
60% of Americans suffer from at least one chronic disease. Poor employee health has an impact on workforce productivity, engagement, and motivation as well as increased healthcare costs due to increased medical care.
The Foodsmart Ecosystem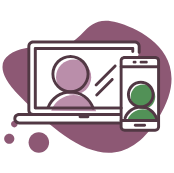 Expert Guidance
Telehealth visits with dietitians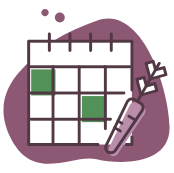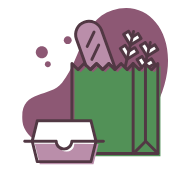 Supportive Digital Environment
Meal planning, groceries, and food delivery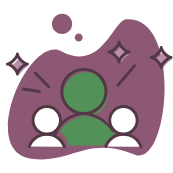 Long Term Results
Happy, healthy employees
How it Works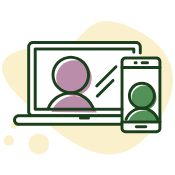 Meet with a registered dietitian via telehealth
Members work with a dietitian to define health goals and create a personalized plan. Then, members get set up on our app so they have day-to-day support.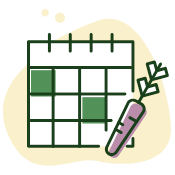 Create personalized meal plan
Members choose from thousands of recipes based on the dietary restrictions, preferences, and budget for themselves and their families. They, they create a meal plan and transfer ingredients to their grocery cart.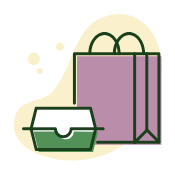 Deliver food right to your door
Members work with a dietitian to define health goals and create a personalized plan. Then, members get set up on our app so they have day-to-day support.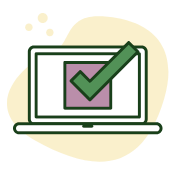 Monthly check-ins
With regular check-in's with a registered dietitian, members stay on track and adjust as they go to maximize results.
Meet Kelly!
Kelly is a Foodsmart member through CDPHP who has created lasting change in her life. Kelly is balancing Type 2 Diabetes and reducing her cost and dependency on medication by using
food as medicine.
Fight Food Insecurity & Supports Health Equity
Food insecurity is a hidden problem in the workplace. We help you address the issue by offering benefits that make healthy eating simple, affordable and accessible to everyone. In fact, we've helped 25% of our members move from food insecurity to food security.
Reducing Rising Medical Costs
Foodsmart is proven to help improve chronic conditions, like obesity and diabetes, to support better health for the whole family. Our network of registered dietitians provide personalized guidance for a variety of health conditions to lower medical costs and yield real, clinically proven results.
The Value to Your Workplace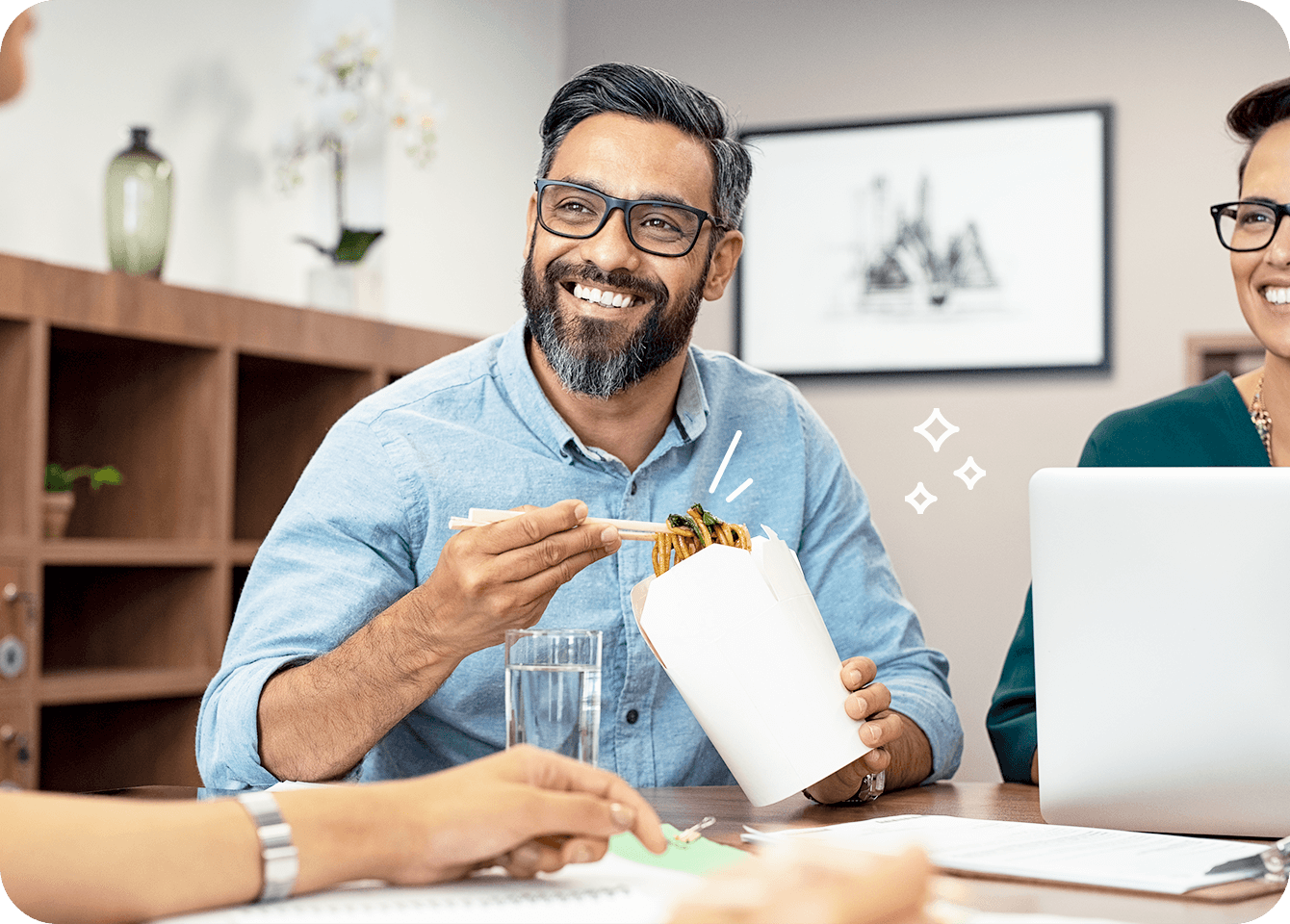 Whether you aim to build a strong culture from afar or encourage people to return to work safely, Foodsmart can help you impact all of these areas and more.
Employee Retention & Engagement
Employees appreciate benefits that add value to their lives– at work and at home. Our RDs establish a relationship and support employees on their individual journey toward better nutrition and wellbeing. Plus, we make it engaging and fun along the way as evidenced by our NPS of >86. Learn how Foodsmart can help employers improve their employee retention and engagement and combat rising turnover rates in a post-COVID-19 world.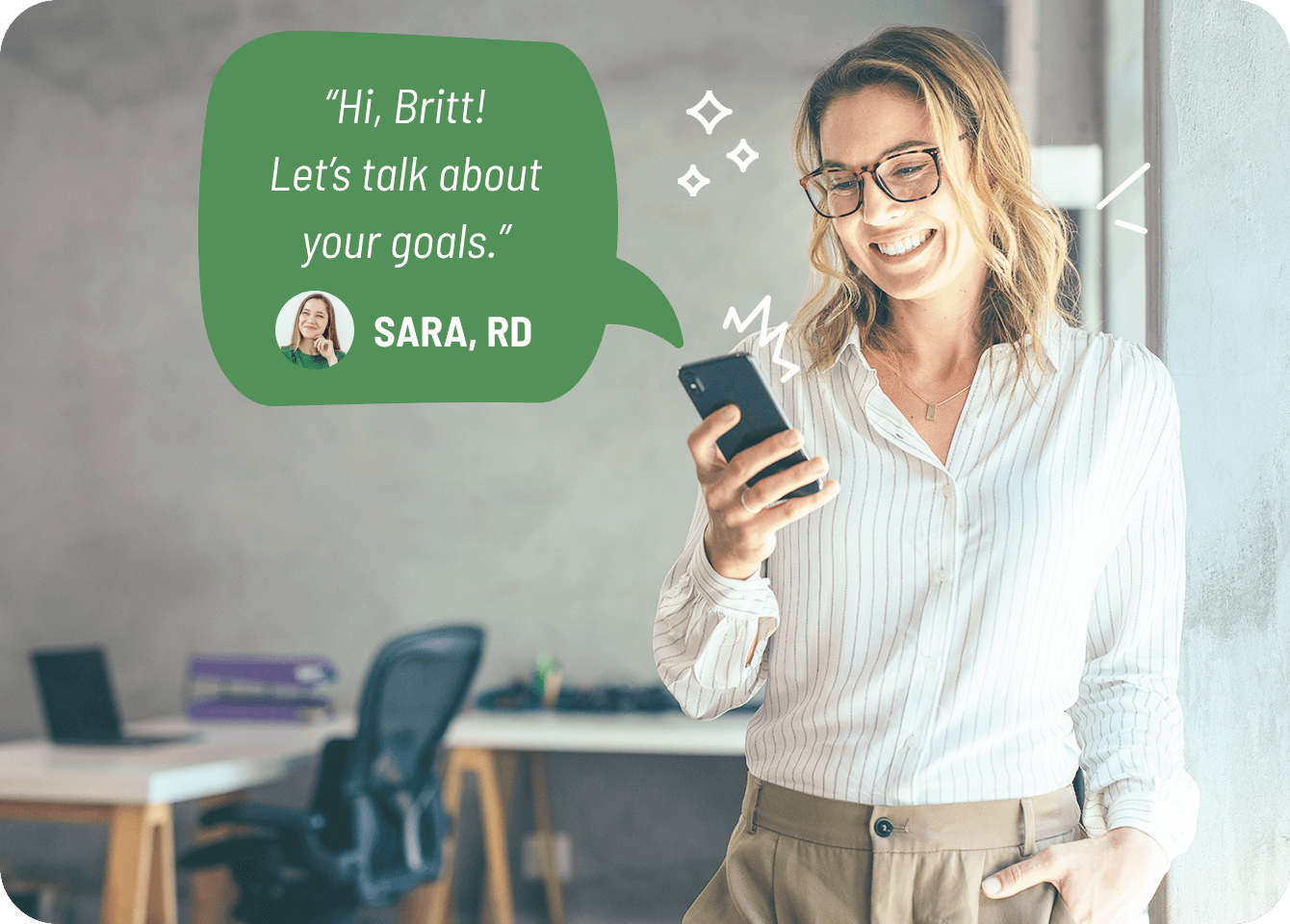 We built Foodsmart to make your life easy
We designed our contract and platform integration based on infrastructure you already have in place to save you time and money.

Claims based billing
We have our own provider organization, and work with 5 of the 7 major health plans to create claims based billing. We adhere to your existing medical policies and benefit coverage rules to deliver telenutrition.

Performance contracts
We can set up our contracts based on utilization, eligibility, and performance goals such as nutrition and weight loss improvement. We can ingest your employees' claims data to validate all metrics.

Partner platform integration
We work with every major channel partner and have experience integrating with whatever platform you use. We similarly work with the major benefits consultants.
A comprehensive solution unlike any other
We work with you and your employees to build a supportive partnership that improves nutrition and health outcomes for the long-term.
An Integrated Partner
We can be a stand alone offering or can integrate into your company's other benefit programs or verticals. Foodsmart can fit into your maternity program or be offered as a part of your heart health initiative, for example.

The RD Relationship
We're the only company of our kind to leverage the unique expertise of registered dietitians. We emphasize building relationships combined with nutrition expertise so your employees have someone they can trust and rely on for life.

A Benefit for All
Nutrition is at the core of good health. Rather than focusing on a single condition, we can work with all of your unique employees to develop a tailored approach that works for them.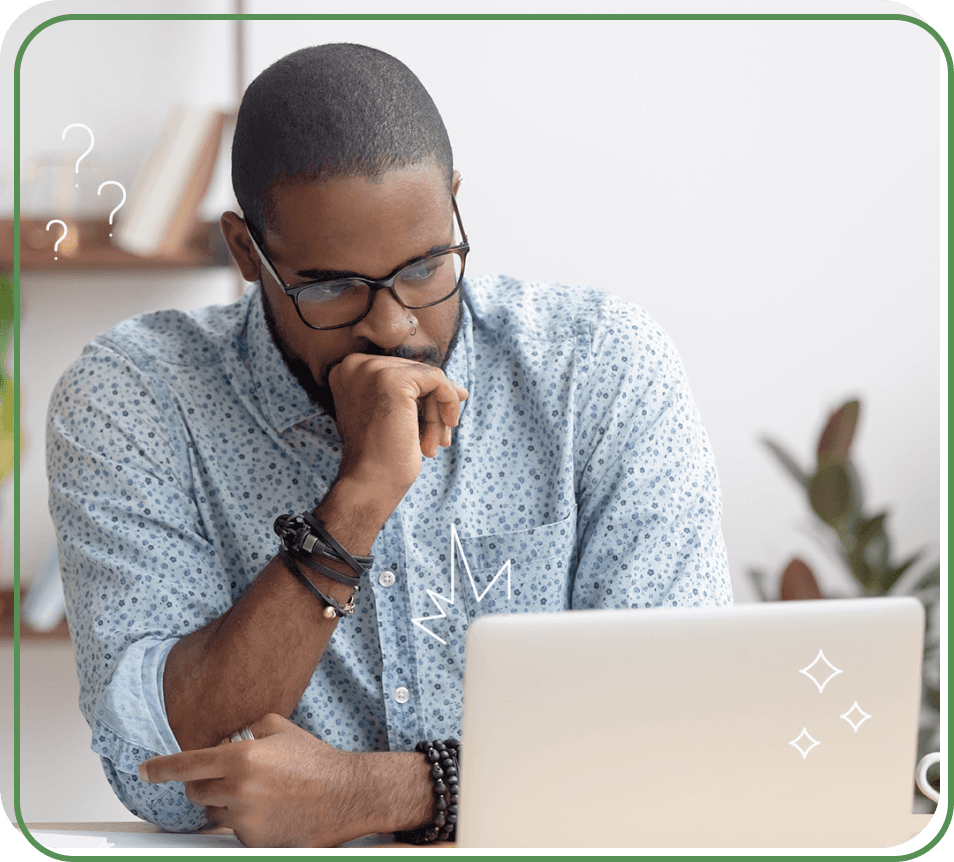 Frequently Asked Questions
How does Foodsmart help my employees?
We help your employees take control of their health by focusing on the foundation of good health: nutrition. Our approach of one-on-one visits with a registered dietitian combined with our easy-to-use app helps people make smarter, science-backed decisions about their eating habits. Our impact is proven with clinically validated, peer reviewed results:
33% of members with obesity lose at least 5% of body weight
39% of members with diabetes improve their blood sugar levels
33% of members with hypertension achieve control of their blood pressure
What is the ROI of having Foodsmart as a benefit to my employees?
As important as it is to offer great benefits, it's equally as important that employees perceive their value. In addition to being impactful, Foodsmart is also widely enjoyed and highly recommended -- our telenutrition solution has an NPS score of >80, even higher than Amazon and Apple. In fact, in a recent example we found that employees at one of our customers who enrolled in Foodsmart were 11% more likely than non-Foodsmart members to maintain employment after a six month period. This could mean for our 20K live employer, a savings of $13M annually supported by Foodsmart.
What separates Foodsmart from other nutrition programs?
What's different about Foodsmart is our commitment to evidence-based, scientifically backed, methodologies to eating well. Our registered dietitians understand the whole person, and are able to provide personalized nutrition therapy based on their years of training. Other programs that utilize "health coaches" or "nutritionists" do not offer the same level of expertise that Foodsmart registered dietitians do. And with a Net Promoter Score of 86, it's clear that our members find value in our tools and services.